A Lovely Kids Clothes Shop Decoration is Here - Be Kids for One Moment
2019-07-03
It is necessary for designer to observe the lifestyle and needs of people and to sense the change of the trends. In the very beginning of kidsmoment project, design team did amount of research of children fashion. Different with adult fashion, a fact that the behavior of children clothes shopping is controlled by parents. From this point of view, it could say the children fashion business is built on a social relationship. Designer developed a key word of this project, which is trust. The idea is delivering a clean, pure and joyful space, a trust atmosphere. By increasing the display efficiency and controlling the materials and color, create an attractive retail space with home feeling.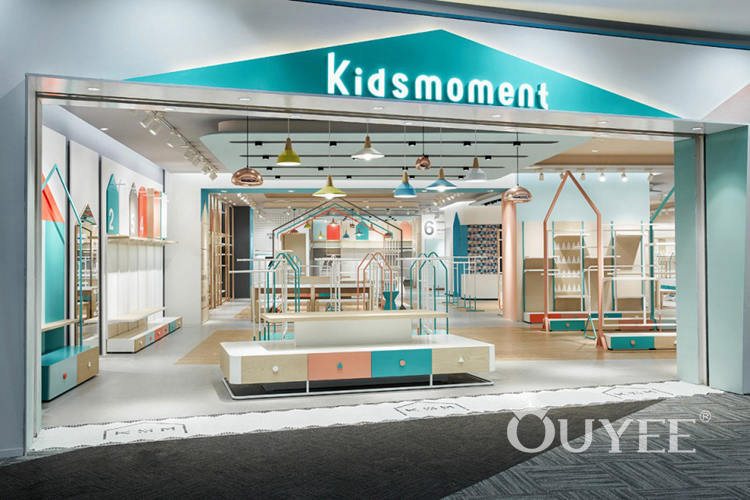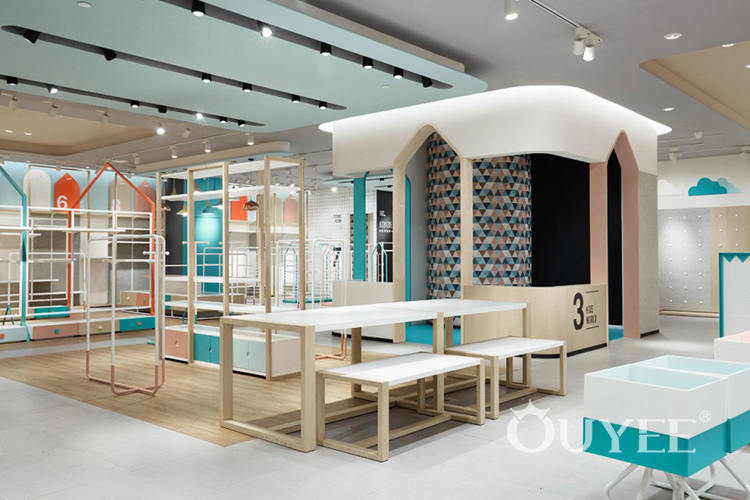 That kid's clothes shop designed a member zone and kids experience zone strategically to increase the customers' loyalty.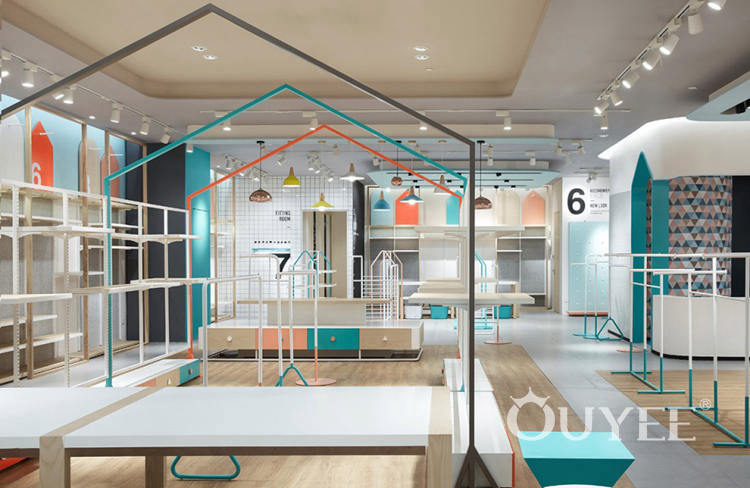 The member could found children side-line produces such as stationery in reasonable price. And lots of interesting details are added to several corners, a height mark on the wall, and a blackboard paint wall for children doodling. All of these design details are results of designers' thinking, which is how to build the connection between the brand and the customers.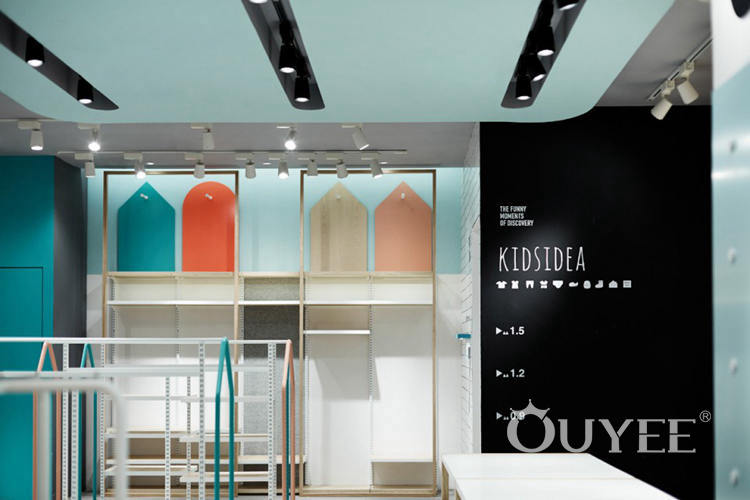 The scale of fixture is tailored to fit both adults and children. Following the products' category logic, several different spectacular space groups are formed by serial of modularized fixture. The fixtures themselves are becoming a part of the space. At the same time, all of the hard edges are chamfered to protect children.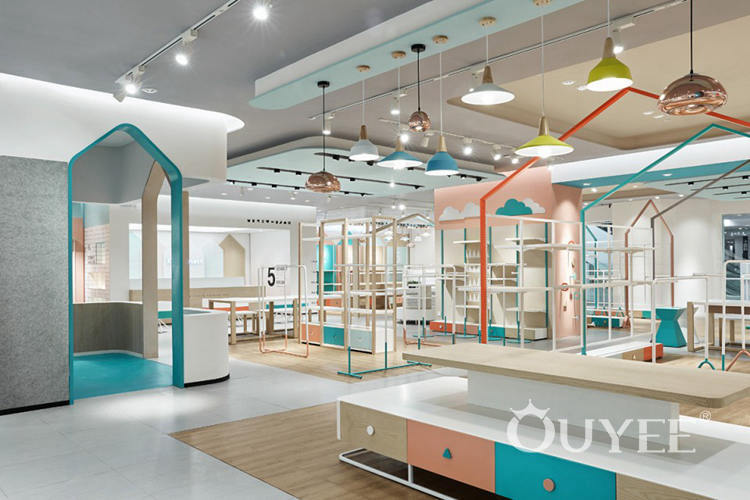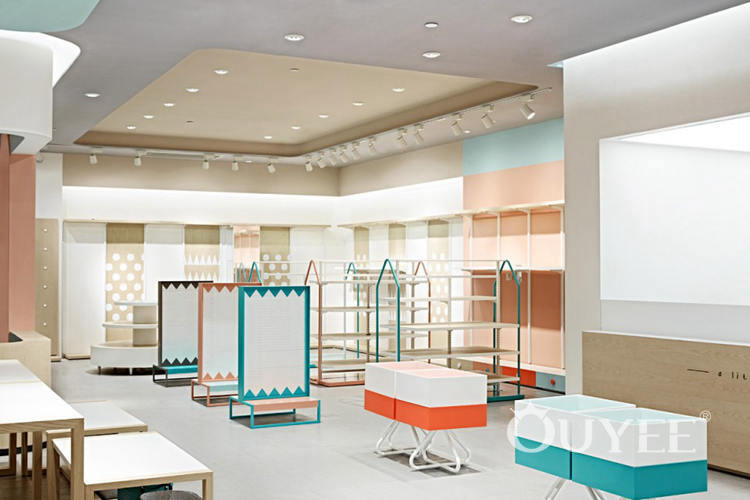 Designer tried to understand the world from children's perspective. A pure simple house shape is widely used on POP, fixtures and feature walls to suggest the concept of "home". Because children are highly sensitive to number, the different single numbers are printed on several obvious places to enhance the spatial order of zoning. Material-wise, designer chose common stuffs such as felt, tile. The warm and gentle touch of timbers combining with naïve color, designer composed a fairytale space for children.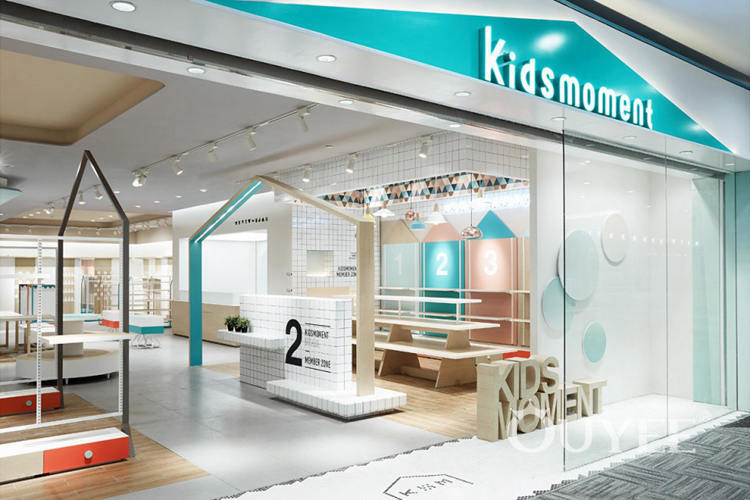 We all are kids at least for some time .
For more information, please contact us by [email protected], or call the 24-hour hotline: +86 13826419811