Break the traditional commercial impression of children's clothes store
2019-03-27
'Soft and comfortable' has always been the pursuit of all children's clothing stores. Therefore, the design team breaks the traditional commercial impression of children's clothes shop through the thinking of space. At the same time, by utilizing the concept of natural original ecology, the design team present a unique, fresh children's clothing retail experience store.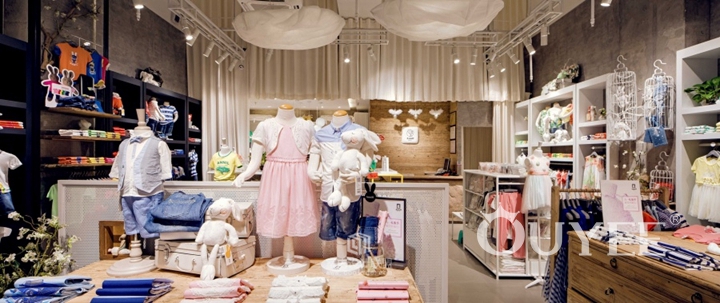 In order to release from the traditional children's clothing store model as well as shape the new image of children's clothing store, it is necessary to emphasize the felling of care and comfort for the space design. Breaking through the conventional material mode, returning to nature, this store design audaciously use the original ecological concrete, recycle old rough wood, etc., which is aimed to create a sales space for children's clothes with an unique shopping experience.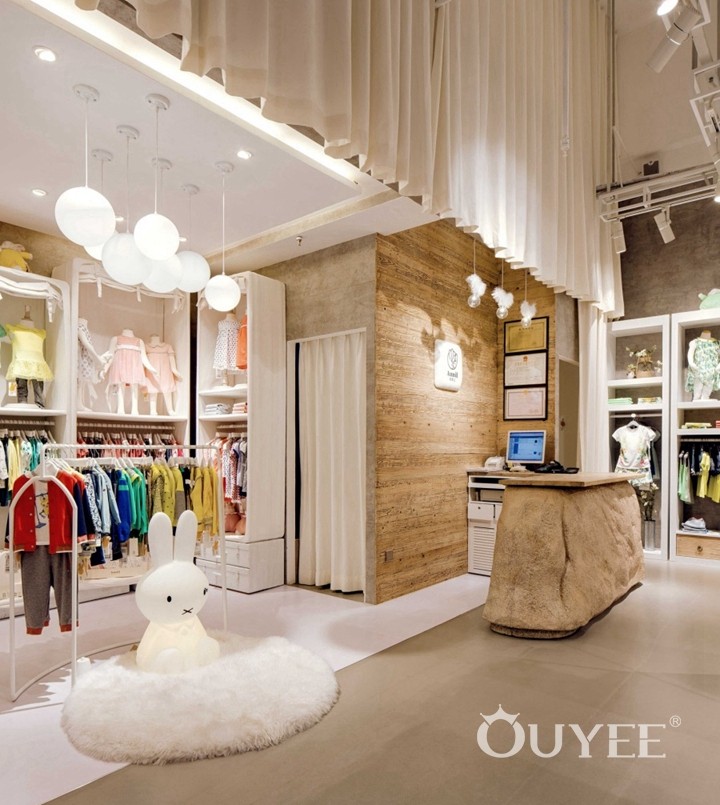 The designer uses original materials, like the raw wood and fair-faced concrete to create a natural atmosphere for the sales area and the overall space. The original concept of space, in line with the pursuit of the clothes brand store 'natural, organic', embody the theme of the clothes brand store -- 'Soft and comfortable'.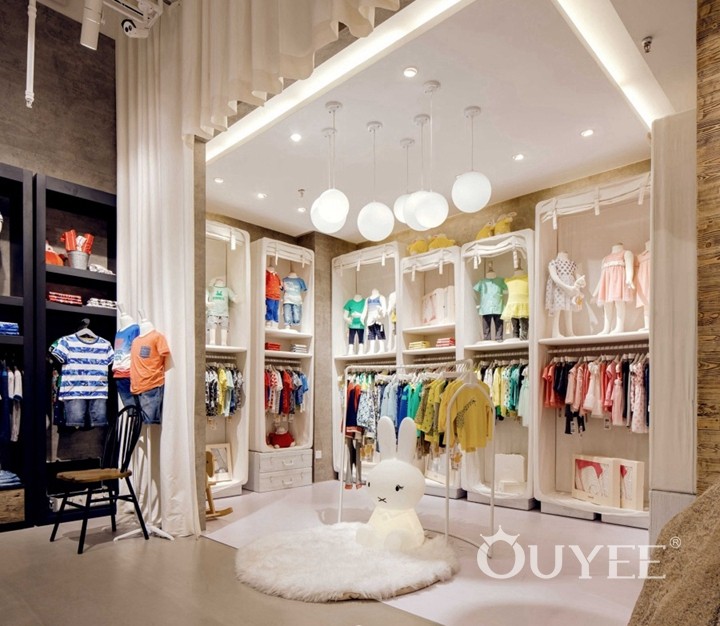 By using the original cement material on the wall surface for a large area, The most direct feeling the store give us is original, simple and rough. While the materials used in children's clothing must be soft, warm and comfortable. By comparing with the simple and rough decoration material, it is much embody the comfort of the clothes, especially bring out the delicate texture of the product.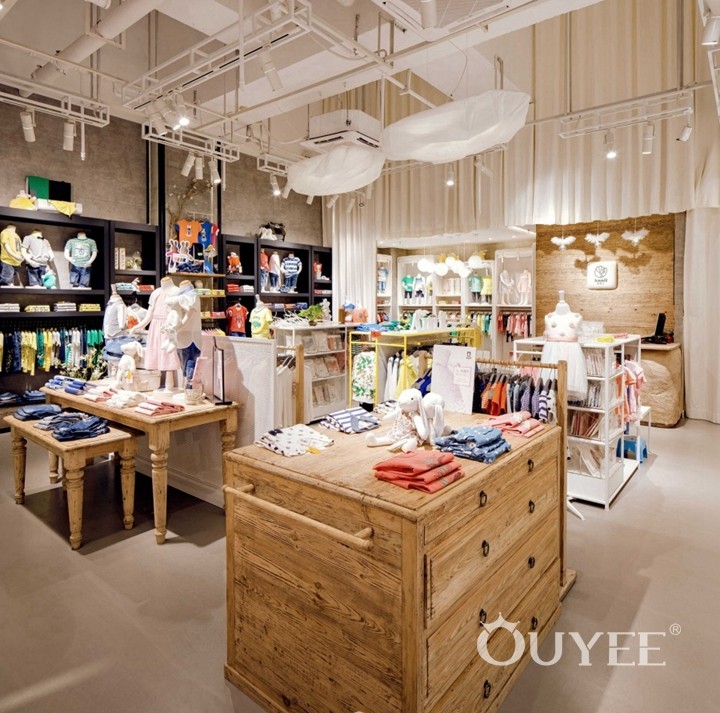 The displays cabinets are integrated with the elements of wrapping cloth and old rough wood. The concept of wrapping in pure white linen reflects the purity of the young child,  the naturalness of the material reflects store's faith - care for the baby. The old rough wood elements of gondola and the old wooden veneers of the showcases for boys and girls add some humanistic feelings to the simple original atmosphere in the store. Old woods are in sharp contrast with the texture of the clothes which feels like newborn baby, this makes the temperament of the space fuller. This design integrates the concept of natural ecology into every aspect of the design, every details and even the process of sales, giving the customer a natural and comfortable feelings.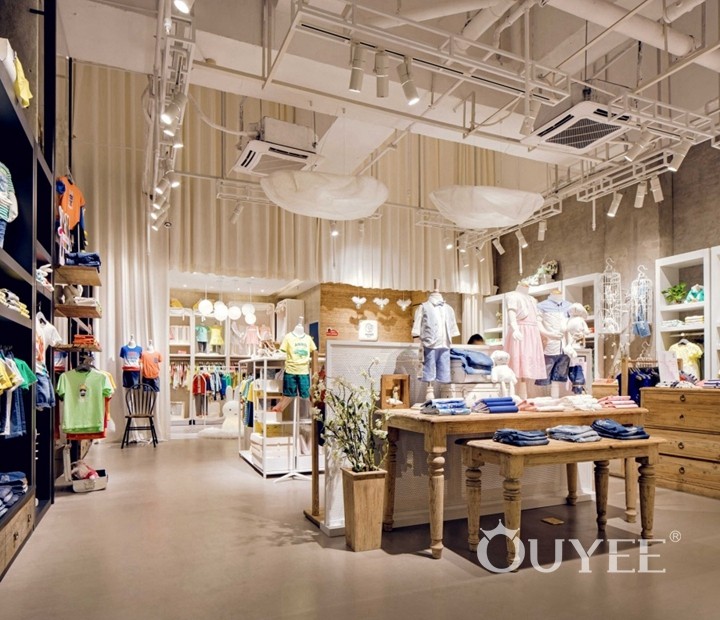 For more information, please contact our official website of OUYEE DISPLAY Showcase: http://www.ouyeedisplays.com/, or call the 24-hour hotline: +86 13826419811.