Fill out the detailed information and and you will get the best design solution for FREE!
Scan our QR code to contact us and you will get latest catalog and portfolios for FREE!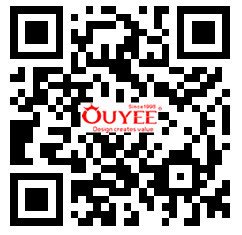 Guangzhou Ouyee Display Co.,Ltd., located in Baiyun District, Guangzhou, China, mainly manages the business of shop interior design. The shop interior design is widely praised by customers. Ouyee is certified by various qualifications. We have advanced production technology and great production capability. Shop interior design has many advantages such as reasonable structure, excellent performance, good quality, and affordable price. According to the needs of customers, we can come up with solution and provide customers with professional and efficient custom services.
Ouyee is speciliazed in cell phone display & mobile shop design, including mobile phone display cabinet, mobile shope furniture design, cell phone display stand, mobile phone counter design, etc.