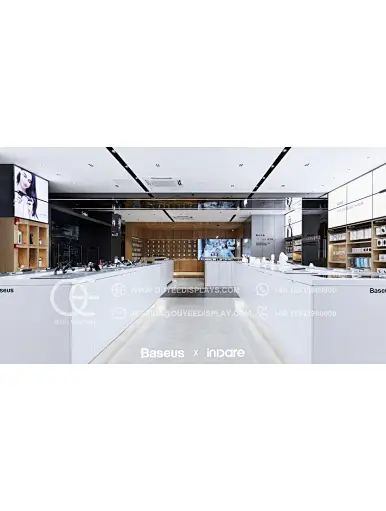 mobile phone shop interior design
Business Mode:Factory and Trading Company
Special Offer:OEM,ODM,Customized,Tailor-made Design.
Materials:Painted MDF, Wood, Metalwork, Iron, Glass
Usage:mobile phone shop,Mobile phone accessories store,other
Surface Treatment:Shinny brushed, color painting, etc.
Appearance Style:Fashion, luxury
Payment :T/T, Western Union, Paypal, Escrow, MoneyGram, Trade Assurance, 40% deposit in advance, 60% balance after delivery.\
Freight:According to Gross Weight, CBM, type of shipment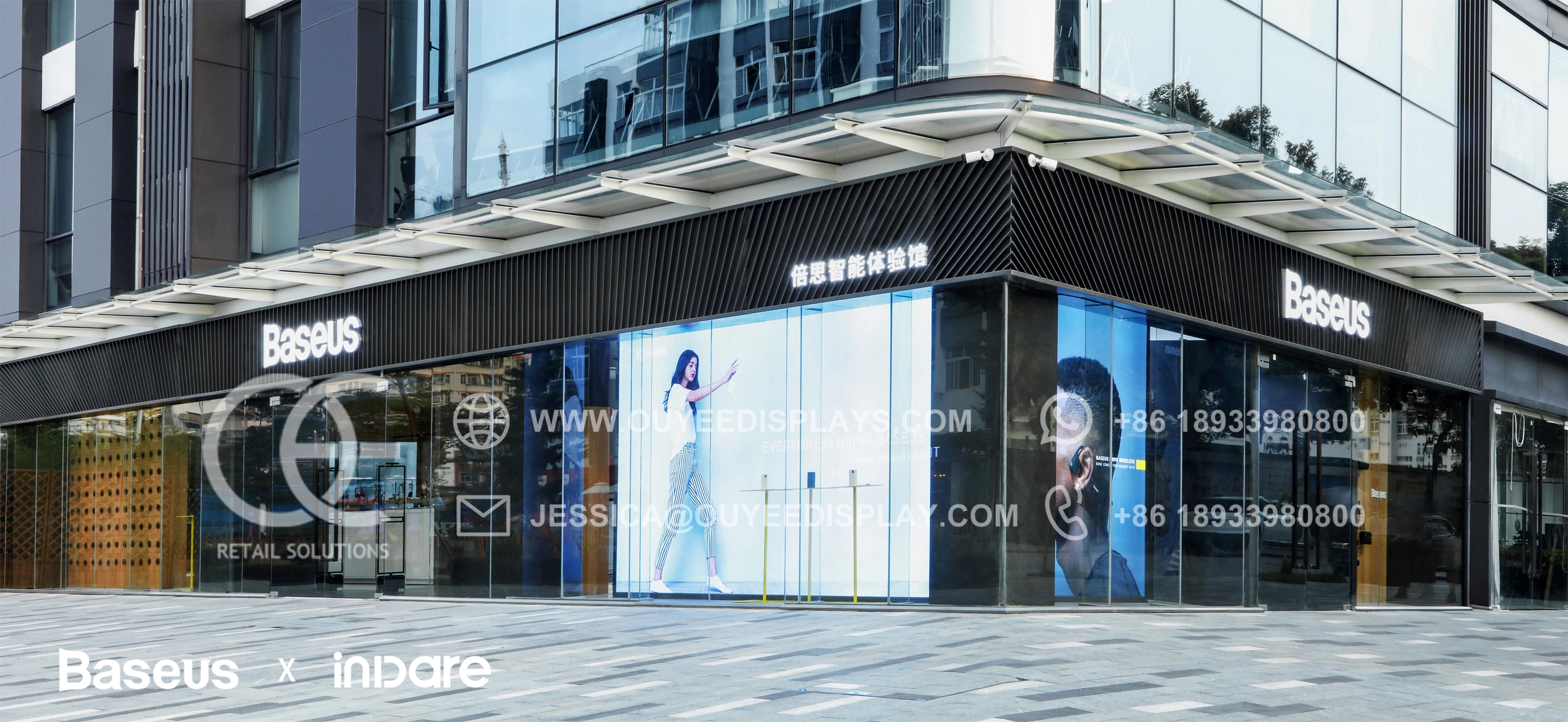 OUYEE Display cell phone shop design ideas case
Product name:mobile phone shop design,cell phone shop design,mobile phone shop interior design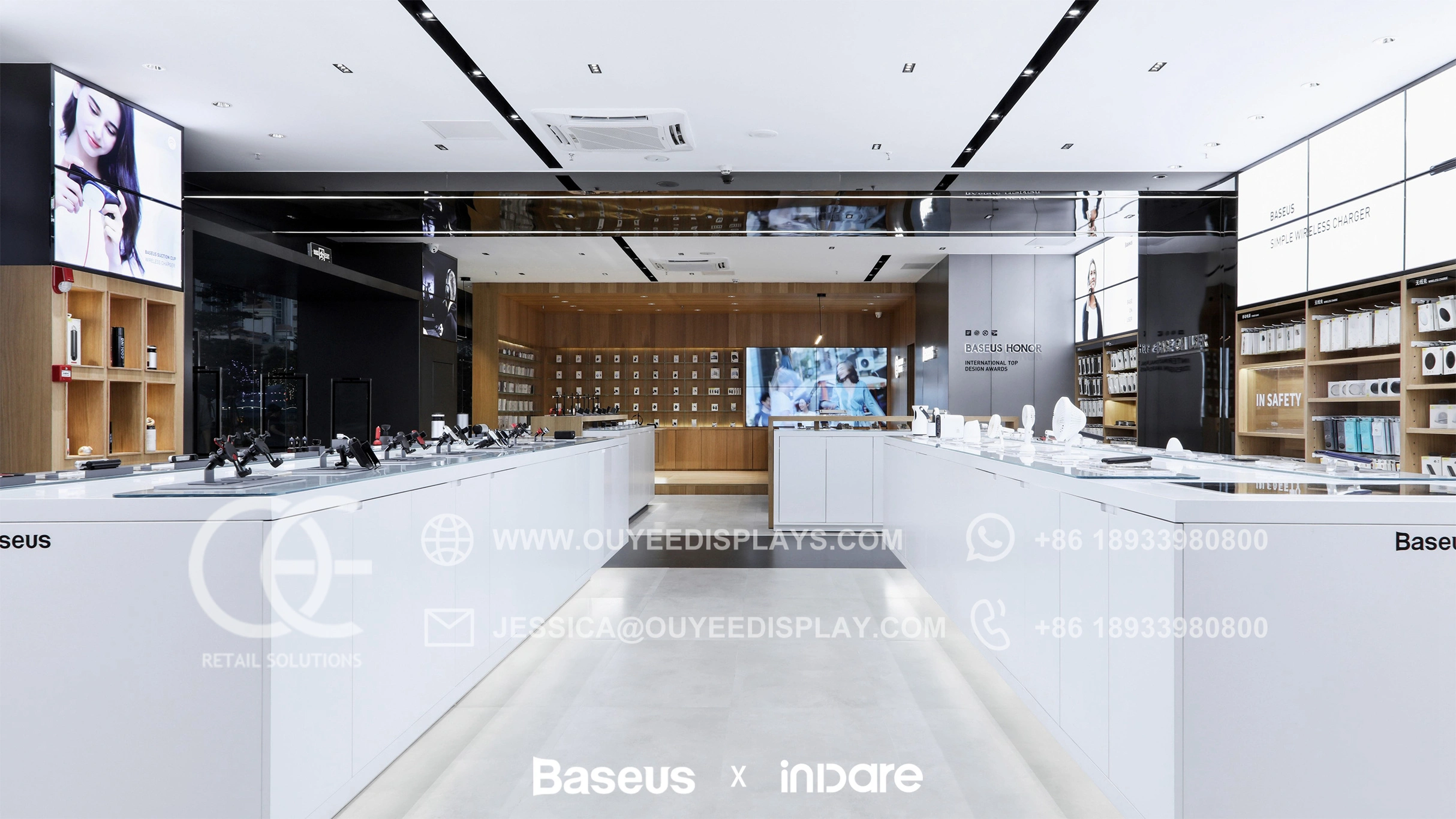 Designing and decorating a mobile phone shop involves several key steps, including:
Determine the size and layout of the space. Consider the size and shape of the space, as well as any existing features or limitations. This will help you determine the best layout for the shop and where to position key elements, such as displays, counters, and seating areas.

Create a floor plan. Using the information you gathered in step 1, create a detailed floor plan that outlines the layout of the shop. This plan should include the location of all furniture, fixtures, and displays, as well as any electrical outlets, lighting, and signage.

Choose a color scheme and design style. The color scheme and design style of your shop will set the tone and create a cohesive look. Consider the target audience for your shop and choose colors and styles that will appeal to them.

Select furniture, fixtures, and displays. Choose high-quality, durable furniture, fixtures, and displays that will showcase your products and create a comfortable and inviting space. Consider the layout of the shop and choose pieces that will fit well and support the overall design.

Add finishing touches. Once the basic elements of the shop are in place, add finishing touches to create a welcoming and inviting atmosphere. This can include plants, artwork, music, and other decorative elements that reflect the style and brand of your shop.

Test the layout and design. Before opening the shop, test the layout and design to ensure that it is functional and welcoming. Have friends, family, or employees walk through the shop and provide feedback on the design and layout. Make any necessary adjustments based on their feedback.