Garment Shop Decoration Furniture
The concept aims to capture the Henderson ethos of 'affordable luxury', facilitating an exceptional customer experience, whilst positioning them as a more contemporary brand that appeals to a younger audience.
Low level furniture has been designed to provide clear views across the floor, to allow customers to navigate and shop with ease. And formalwear is presented around the store, accessories are placed at the centre of the space, encouraging customers to browse the whole store. 'Wardrobe' displays were introduced to create focal points and showcase collections in-store.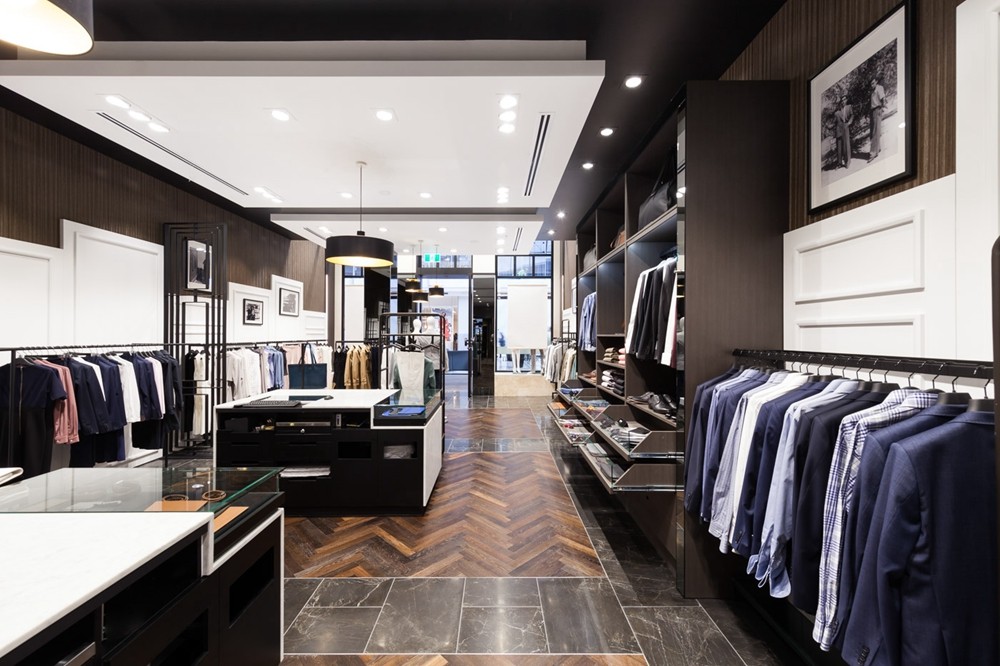 Clothes Display Rack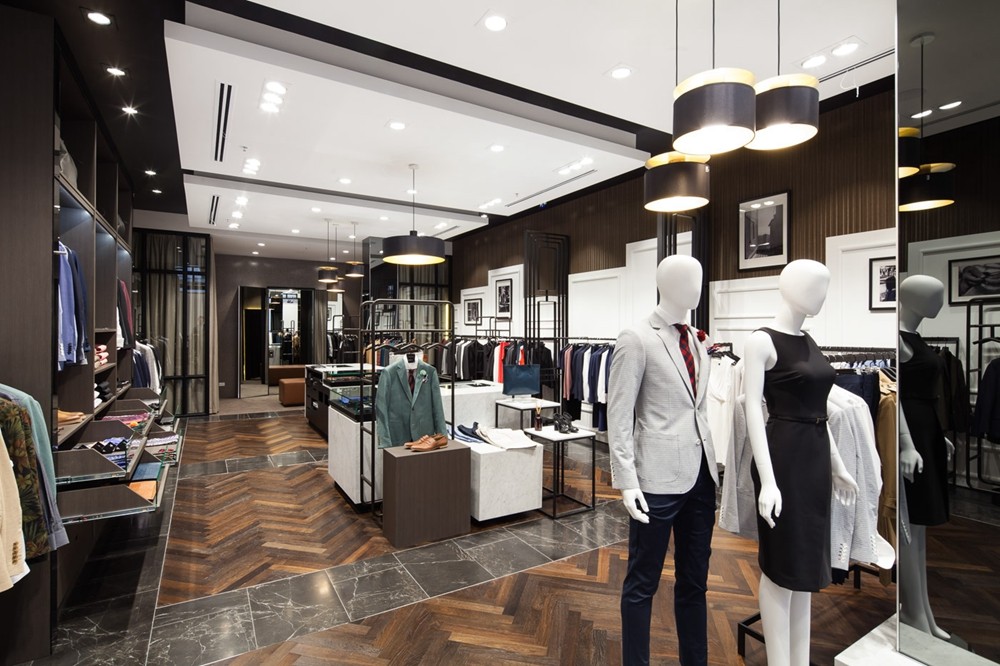 Garment Shop Names
Clothing Display Stand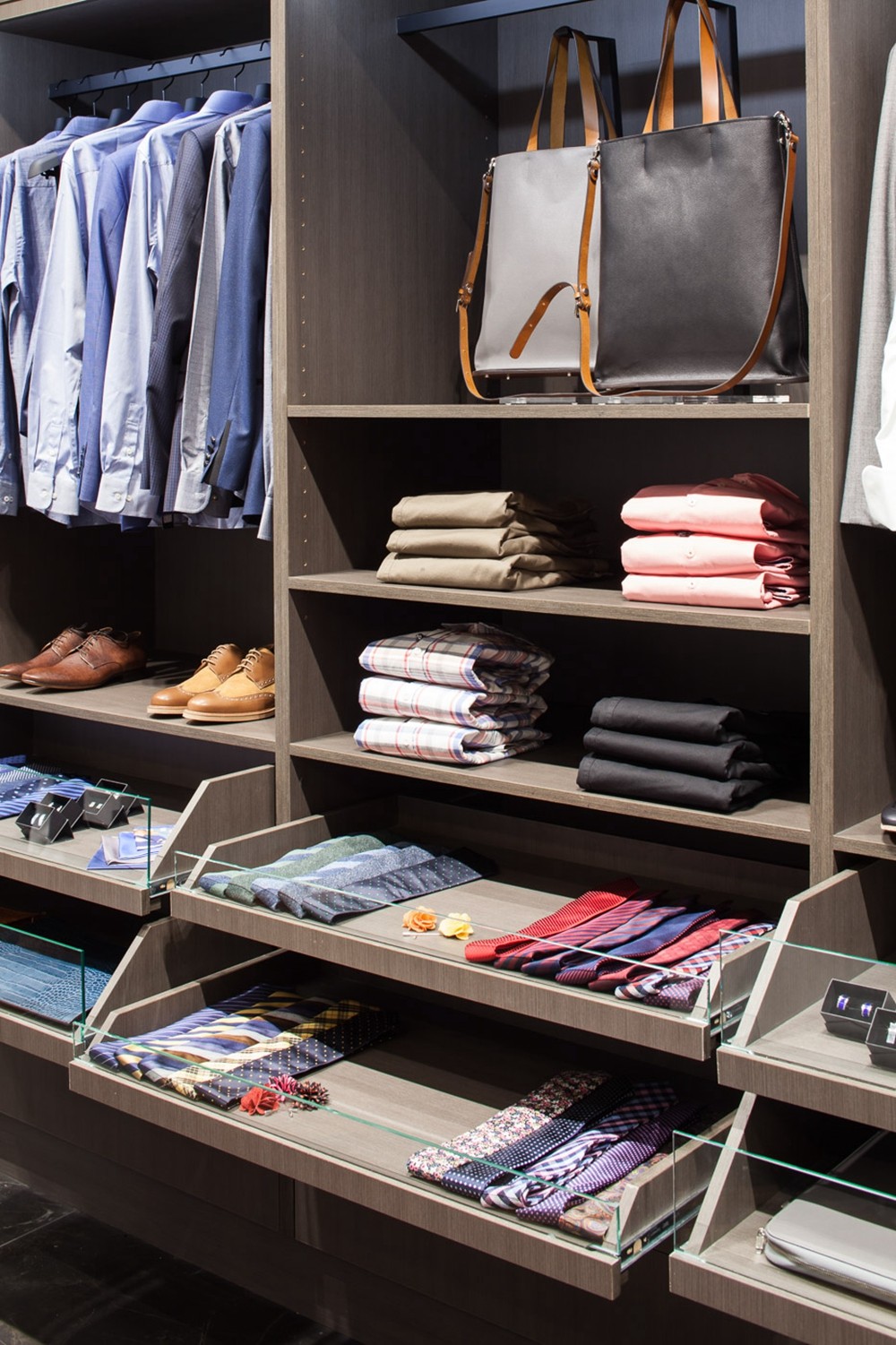 Clothing Store Display