How to Design a Mobile Phone Store
2022-07-15
How to Design a Mobile Phone Store
2019-11-06
A store's layout is one of the key strategies in its success. Therefore, a lot of time, effort and manpower goes into offering the key features of a good store layout. Retailers use layout to influence customers' behavior by designing the store's flow, merchandise placement and ambiance. using this information, they can properly assess the strengths and weaknesses in their merchandising mix.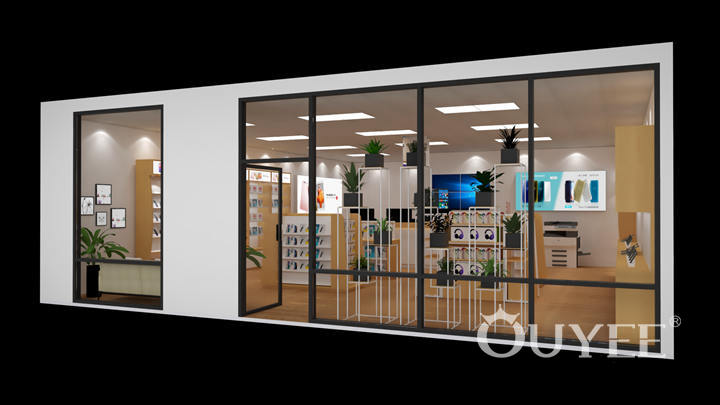 once customers are in your store, you need to display merchandise in ways that increase the likelihood of buying. Successful cell phone retailers have discovered a number of basic merchandising techniques you can incorporate into your store to optimize your revenues and profits. They focus on mobile shop design.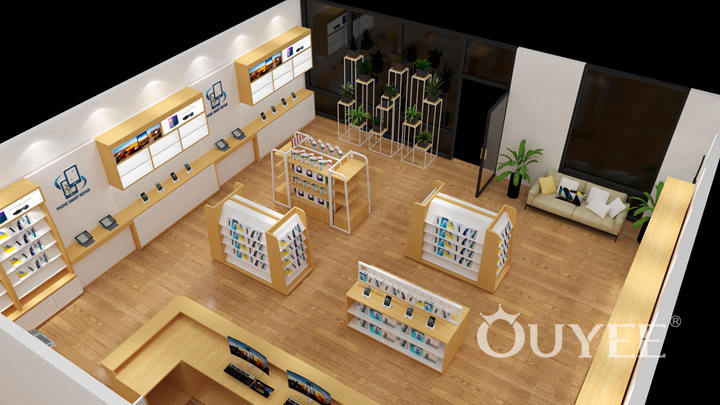 The Floor Plan- Cell Phone Store Design
Measure the interior space of the cell phone store, from front to back and side to side. Include any irregular spaces such as hallways, offices and storage. Leave about 8 to 10 feet of clear space around the front door. Shoppers usually turn slightly to the right upon entering a store, so design your layout in a general horseshoe shape that leads customers through the space.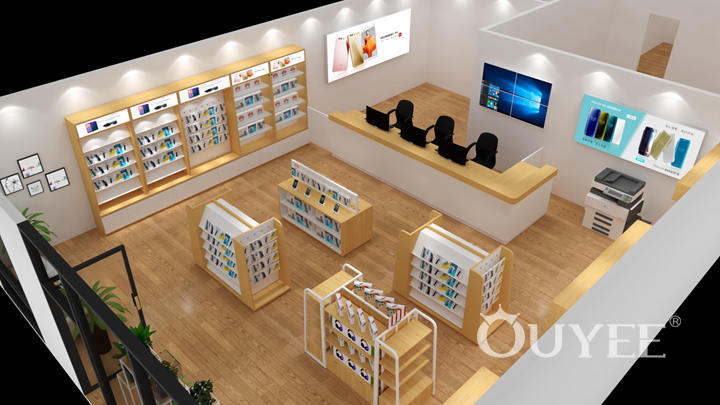 Create the Right Flow - Mobile Shop Design
The more shoppers walk through your store, the more items they will see, potentially spurring impulse apparel sales. Lay out your floor plan in a way that encourages your customers to move from the front to the back of your store. Place your display of electronics products that sell the best in the back, or put your checkout counter there. Stagger your aisles instead of creating equal length rows of so your customers weave through.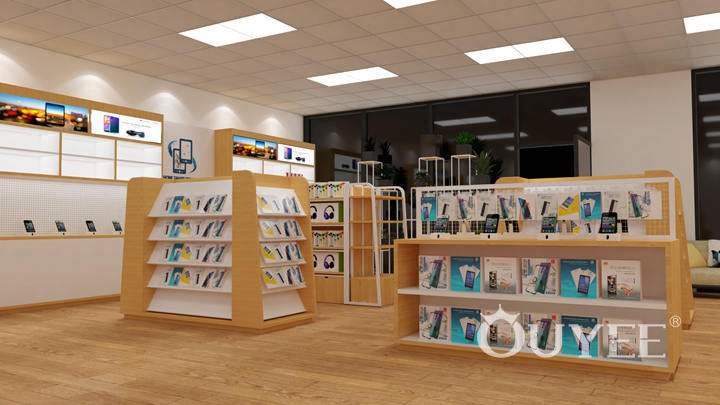 Choosing Displays of electronics - Cell Phone Store Design
Use a variety of equipment to display products like tables, wall shelves, cabinets, aisle shelves,
Low fixture heights allow the shoppers to see more merchandise. A view of the entire department encourages the shopper to explore the space. It's help customers move to a nearby table, shelf or rack to pick the right item they want.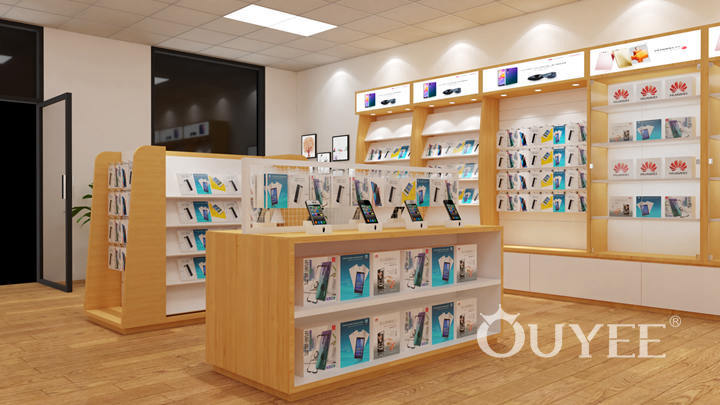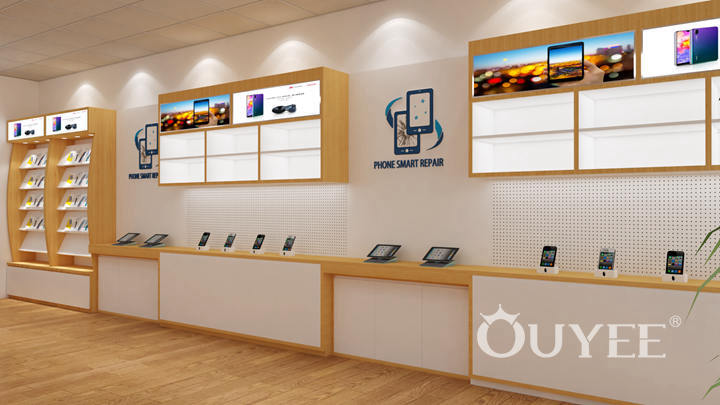 In addition to bundling items inside your cell phone store, use this technique to create interesting window displays to stop passersby who might not have intended to come into your store. Store desian and display can also help you promote a holiday, season etc.
For more information, please contact us by [email protected], or call the 24-hour hotline: +86 13826419811