Jewellery Shop Design
Color can change or create a certain style, which will bring some kind of visual difference and artistic enjoyment. Therefore, we must pay attention to the role of color in the entire design process.
In this case, I used gold as main colors, which embody the luxury and grandeur of the shop, and the colors of lighting and soft clothes should be chosen to contrast with the white color, thus forming a unique atmosphere in the jewelry store.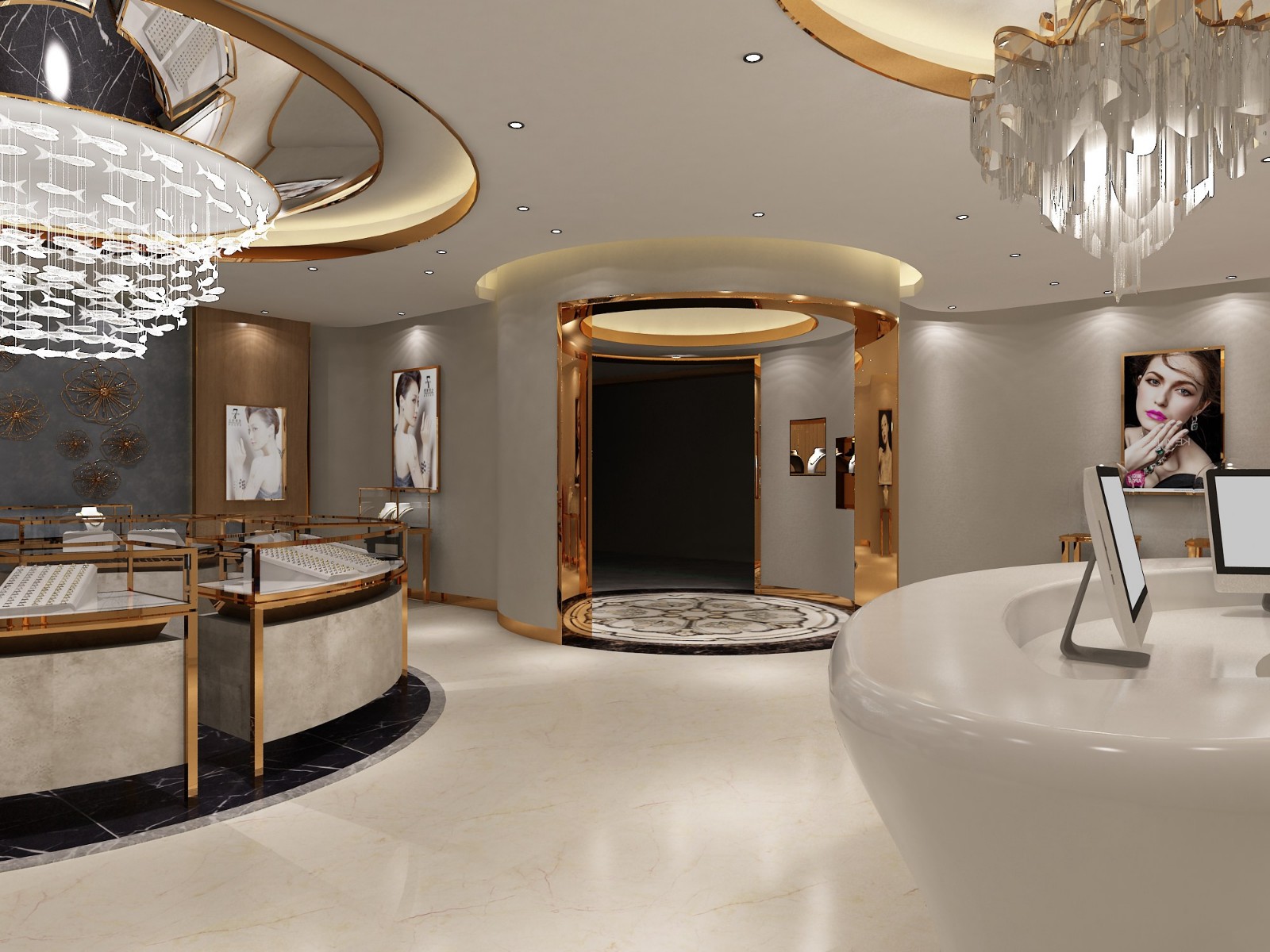 Jewellery Shop Design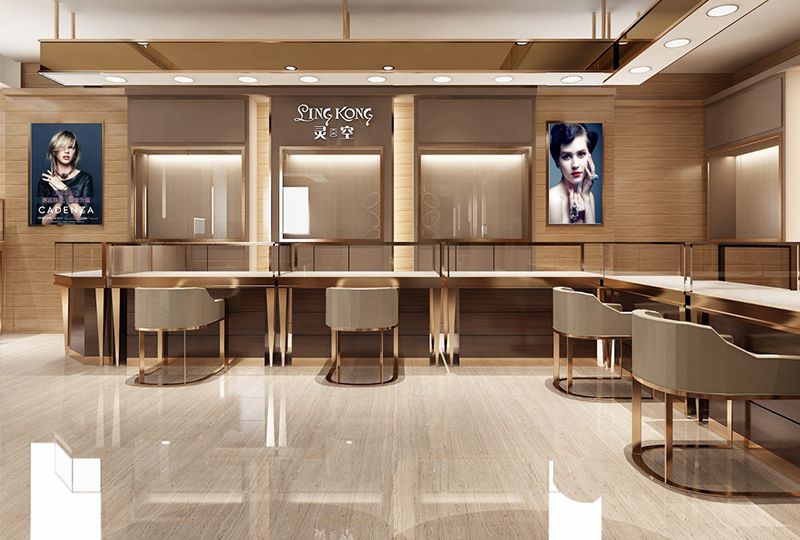 Wood Jewelry Display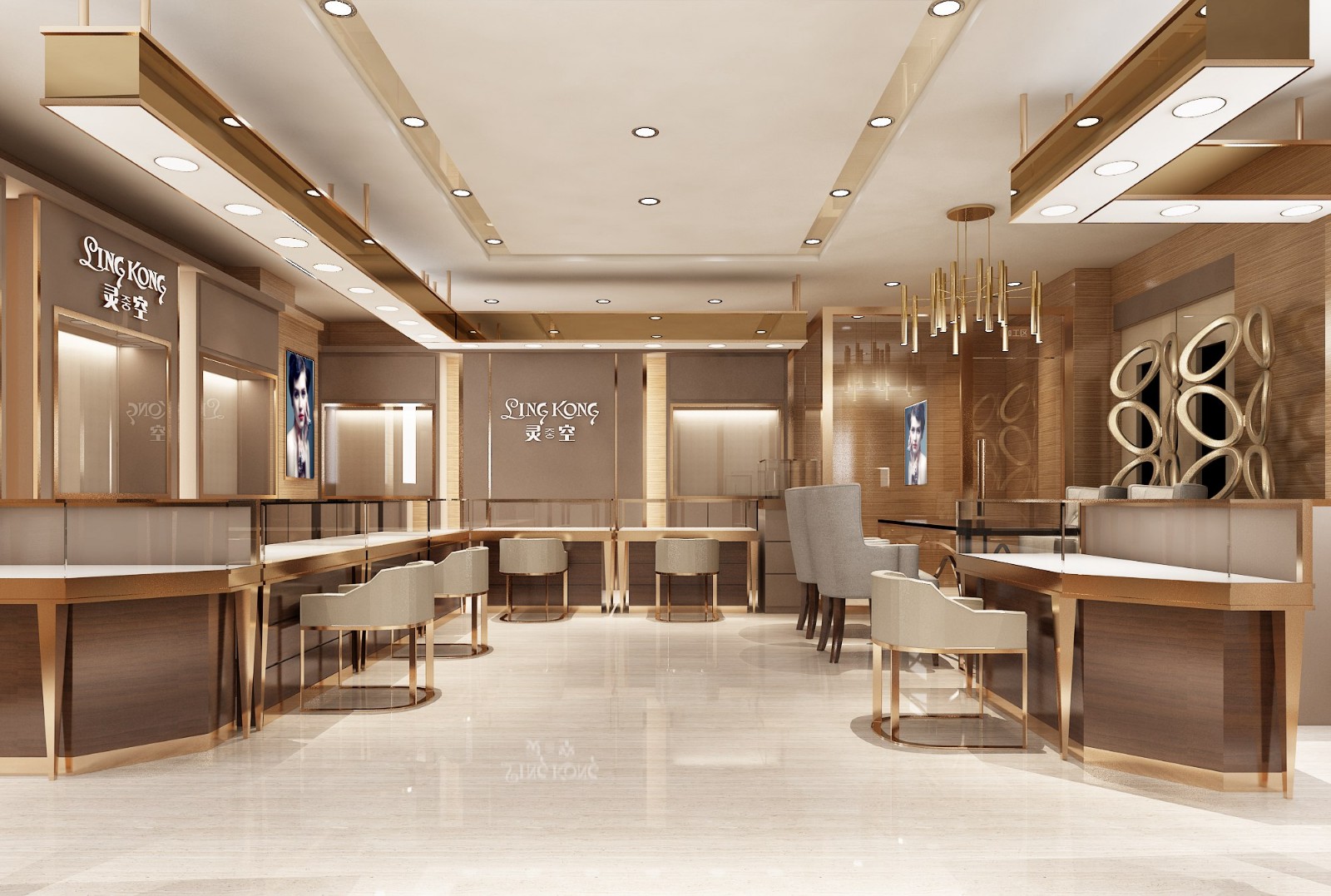 Jewellery Display Cabinets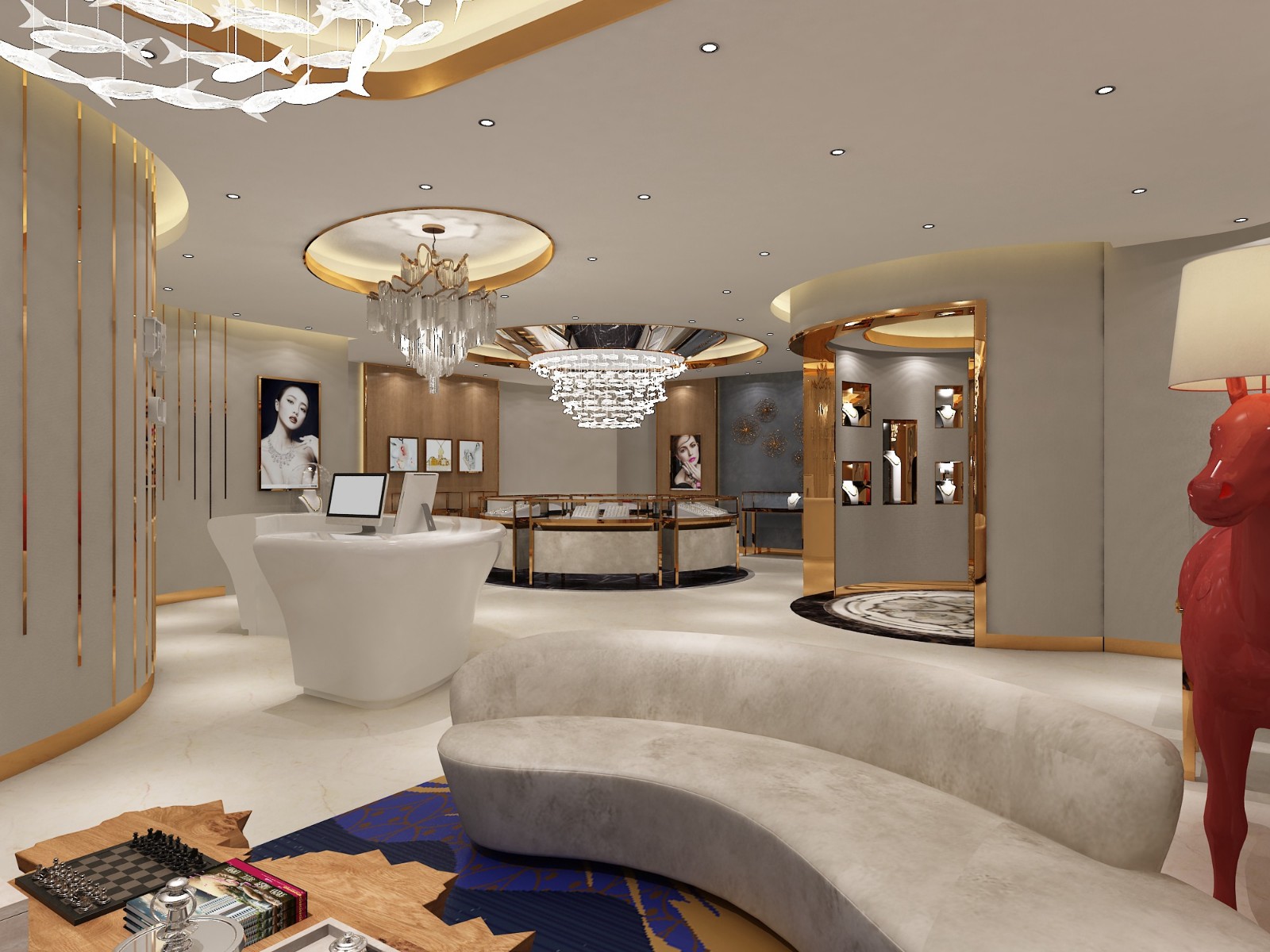 Jewelry Store Displays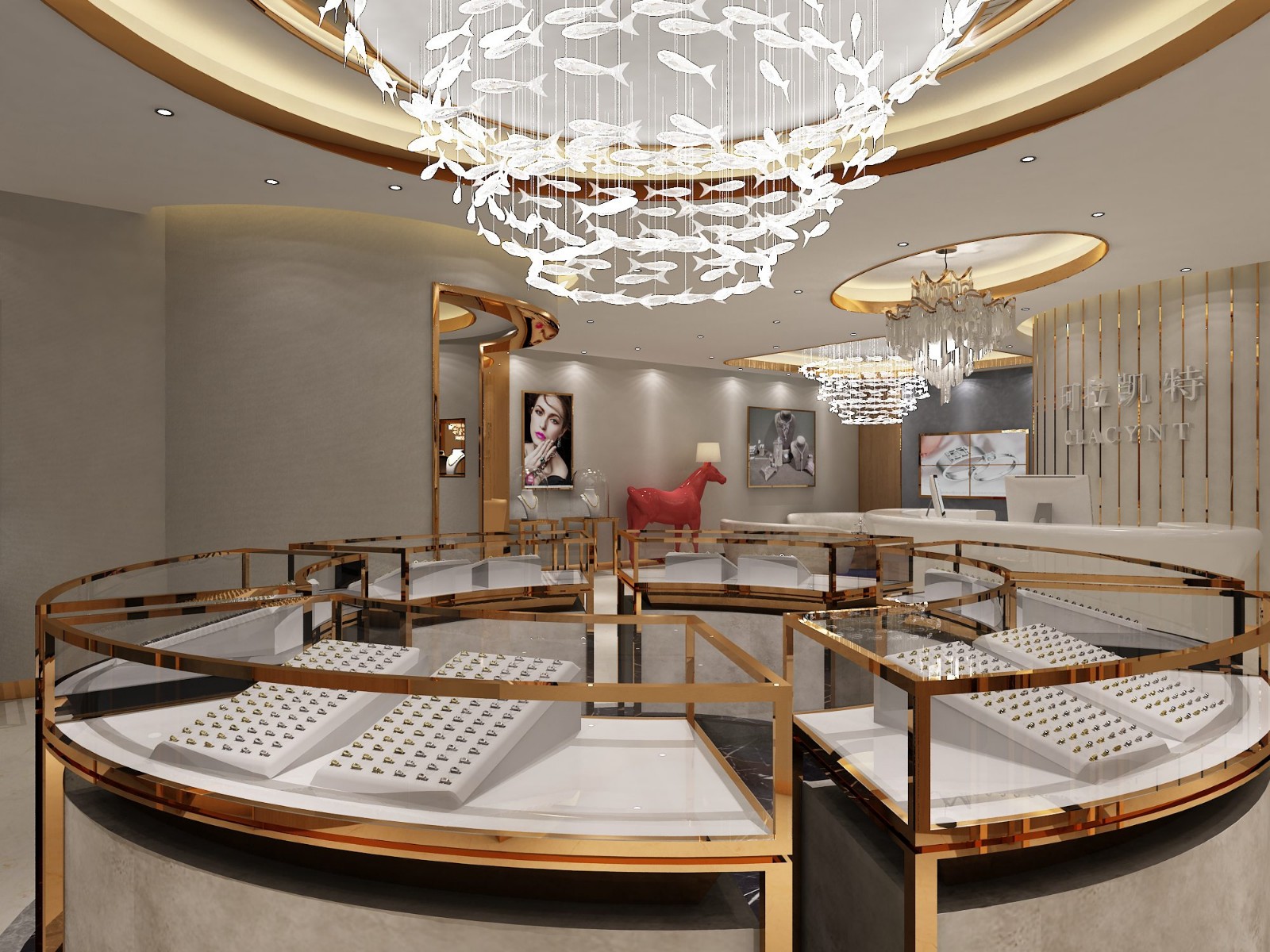 Jewelry Showcase Display