Jewellery Shop Interior Design
One of the marketing strategies followed by commercial store design is to display your products as much as possible, so that customers can notice your products at any time, so even in the rest area behind the screen, we have placed some jewelry showcases.
The main customer group of the store is the ordinary cusumer group, so the design of the whole store and showcase are not with so much fancy and luxurious decoration. It is more inclined to popularization and plebification. The two large crystal chandeliers in the center of the store add a sense of luxury for the store, making the design approachable and stylish.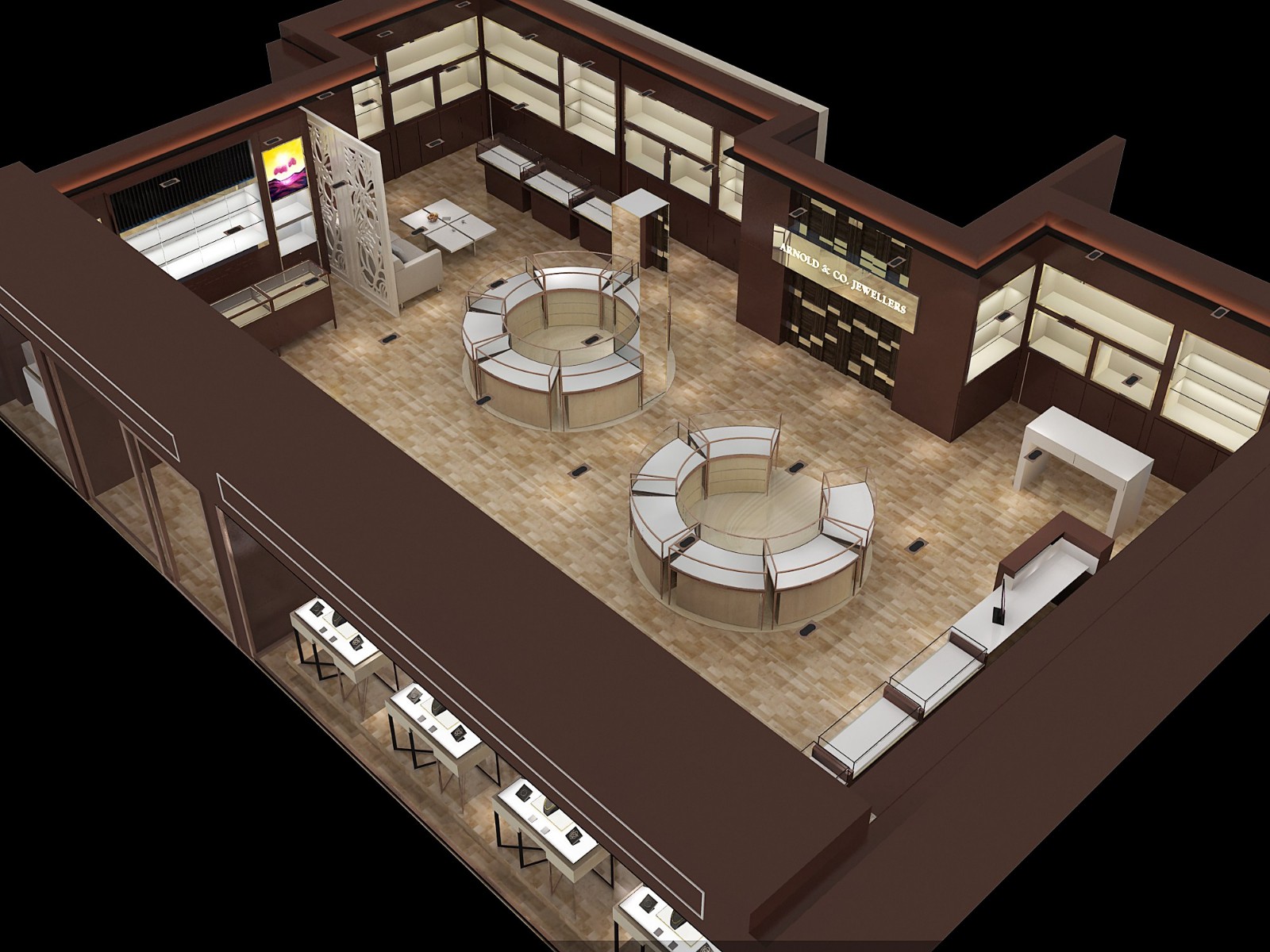 Interior Design Ideas Jewellery Shops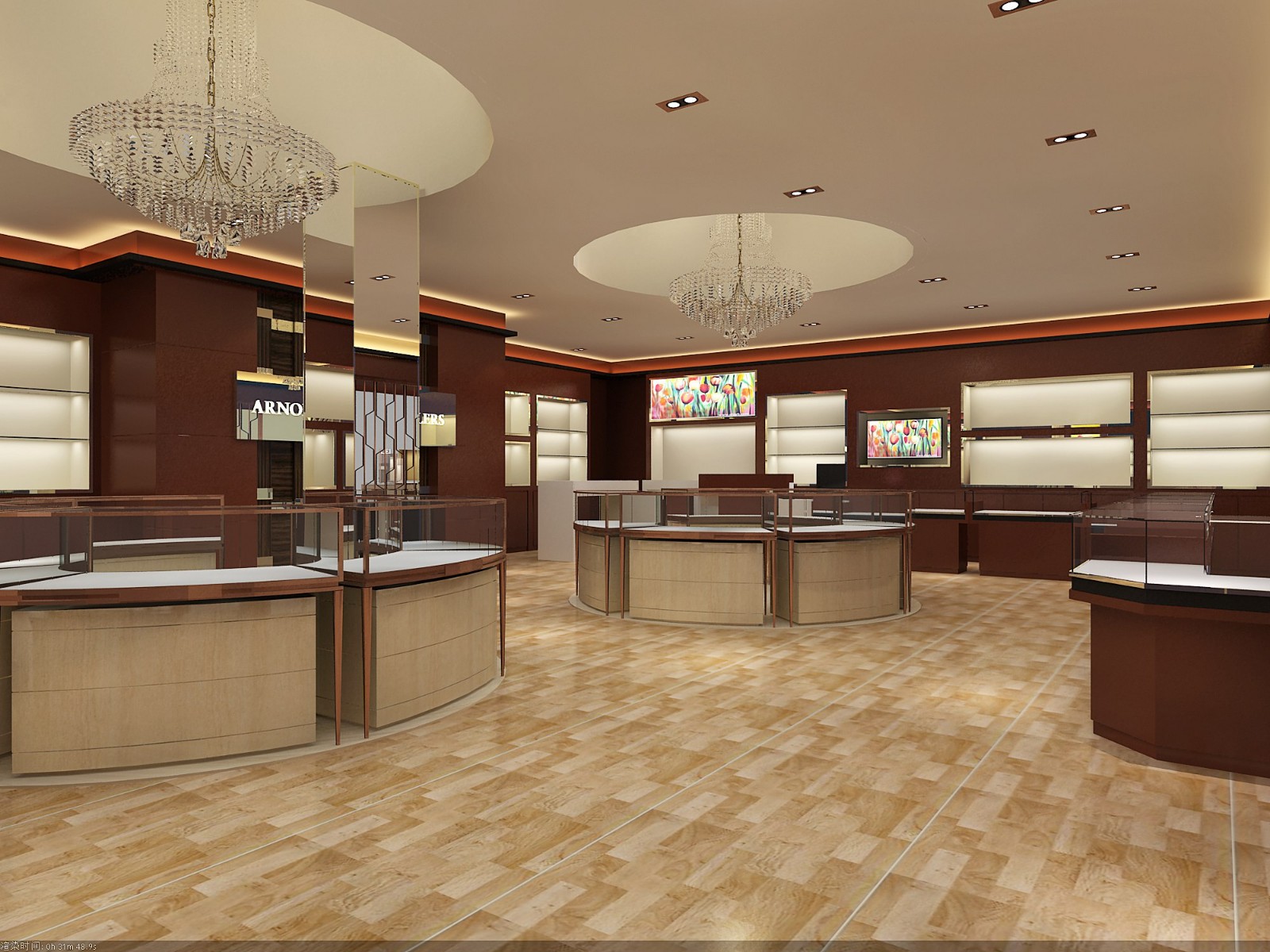 Display Cabinet for Jewellery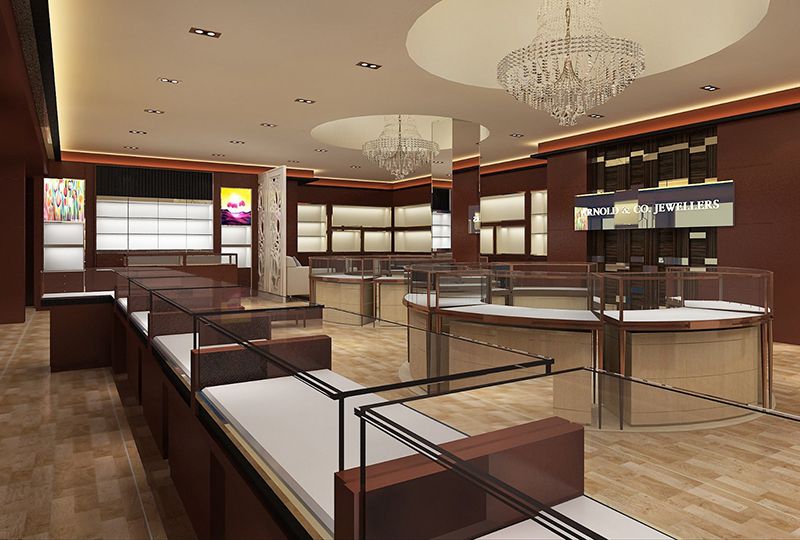 Jewelry Display Manufacturers China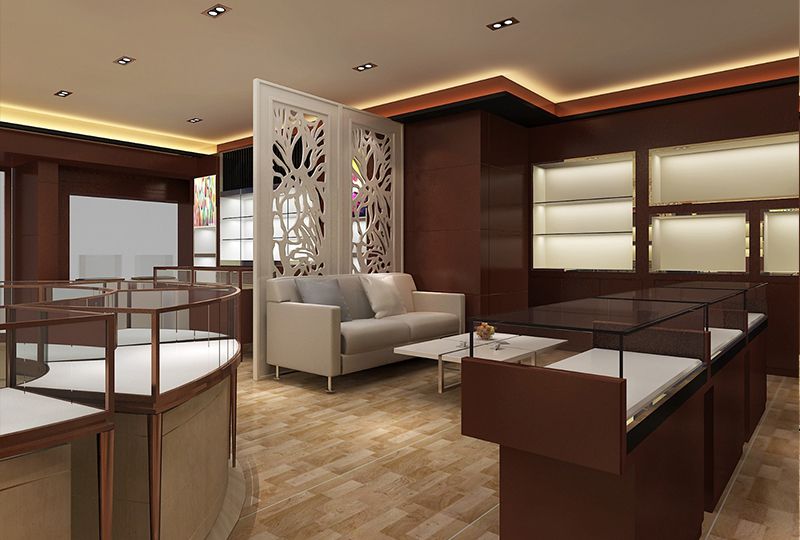 Jewelry Floor Display Stands