Jewellery Showroom Design
Different from other jewelry stores that are with heavy metal sense, the square gondola jewelry showcase is mainly made of wood and glass. The wood always gives people an original ecological feeling. Therefore, this set of square jewelry gondola is very suitable for displaying jade, crystal and agate.
Compared with the square showcase, the arc-shaped showcase adds more metal elements, which is suitable for displaying silver, gold and other metal jewellery. Leaving a space on the skirting part is aim to let the customer put their feet when selecting the jewelry, thereby enhancing the customer's experience.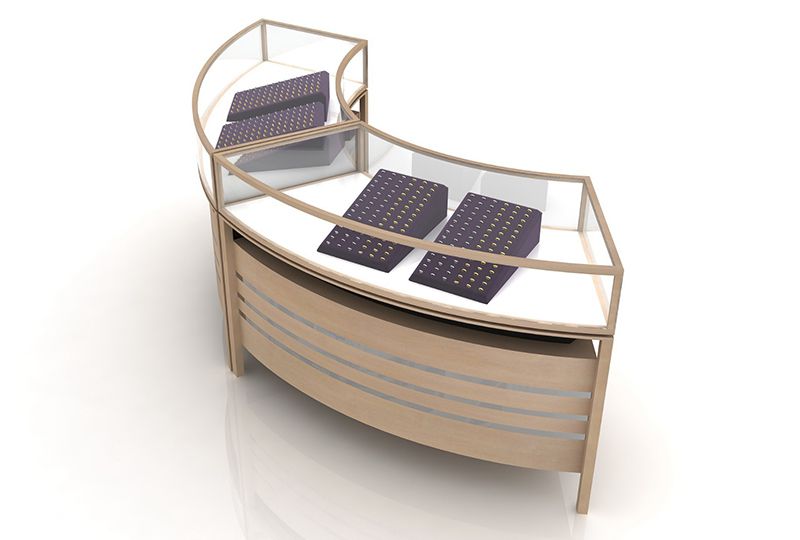 Jewellery Showroom Furniture Design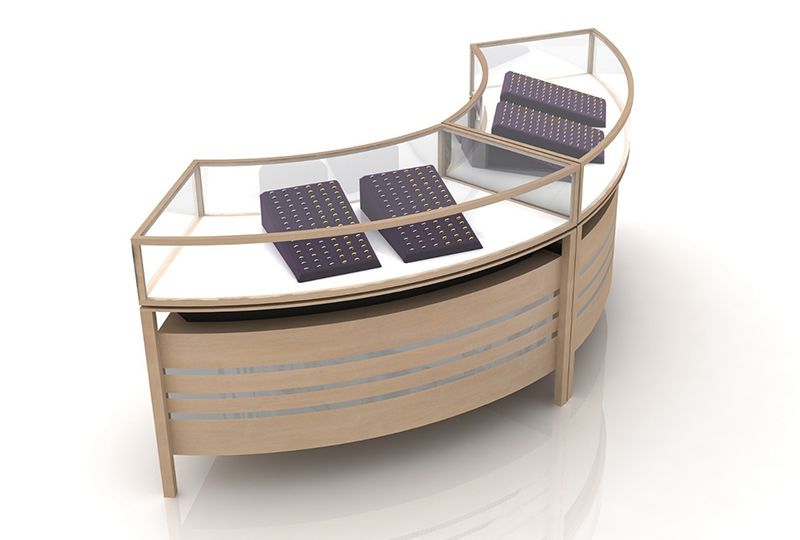 Jewellery Showcase Design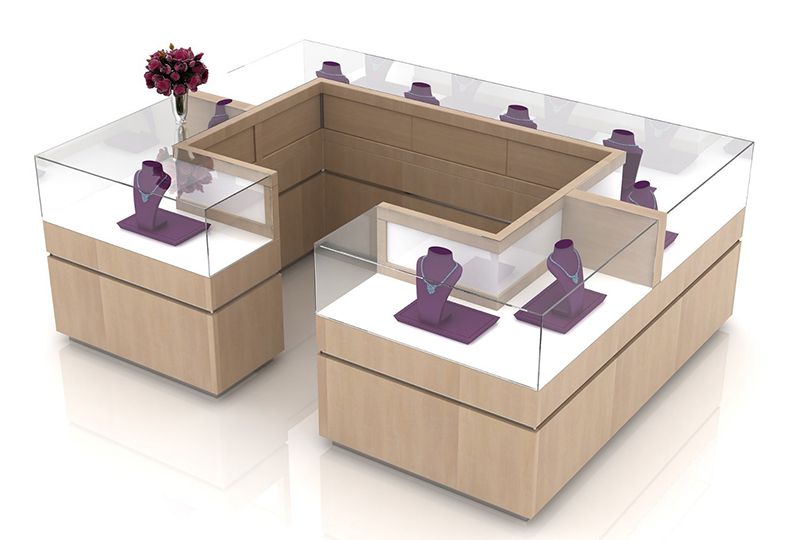 Jewellery Display Cabinets For Shops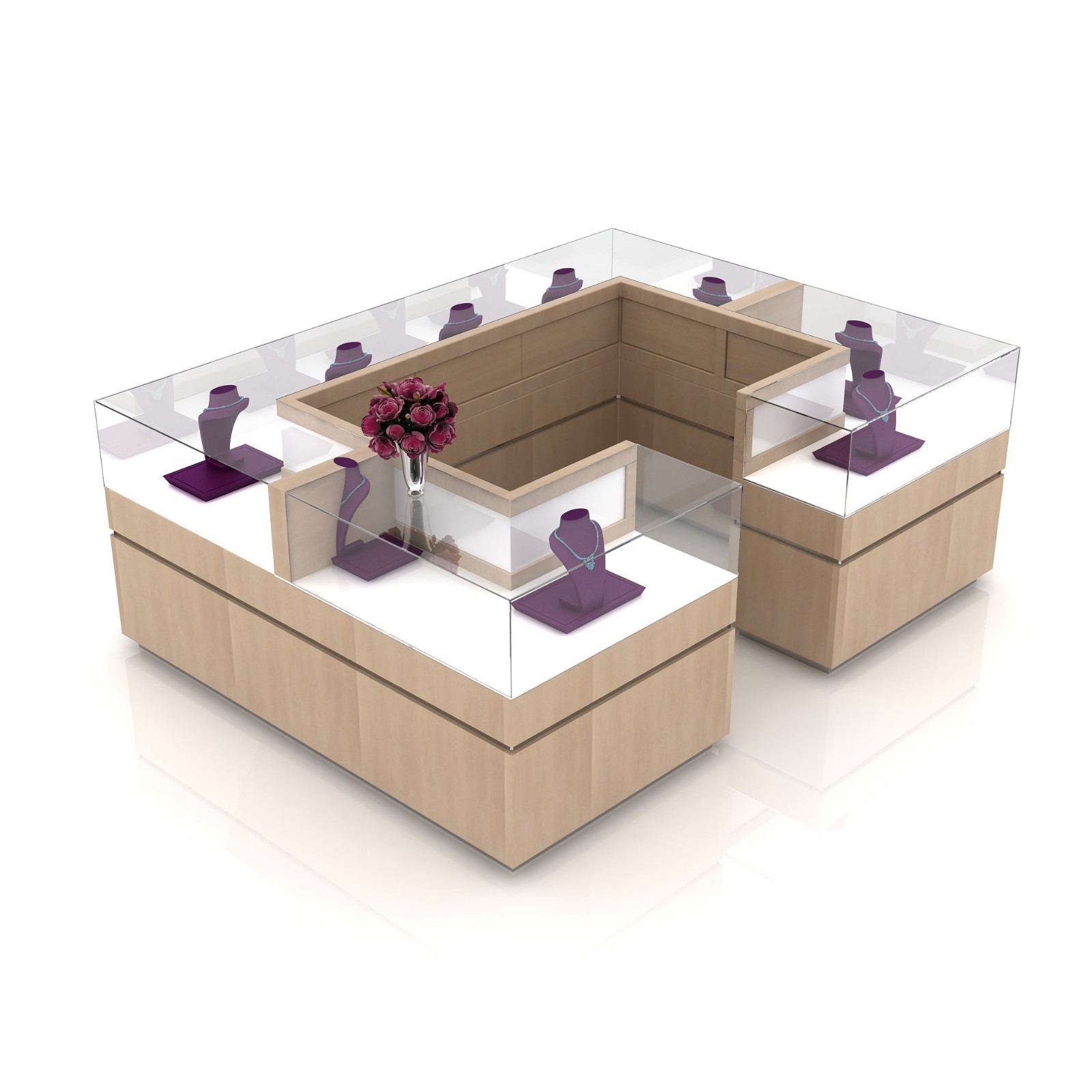 Wooden Jewelry Display Cases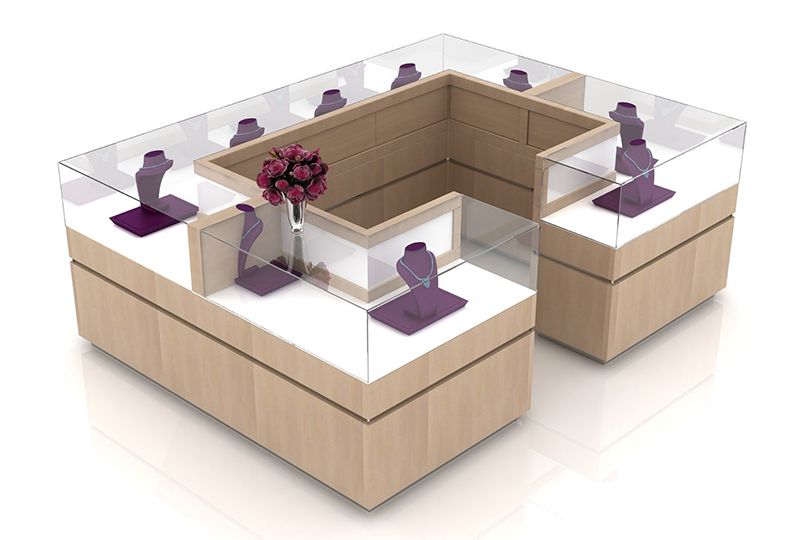 Jewelry Furniture Display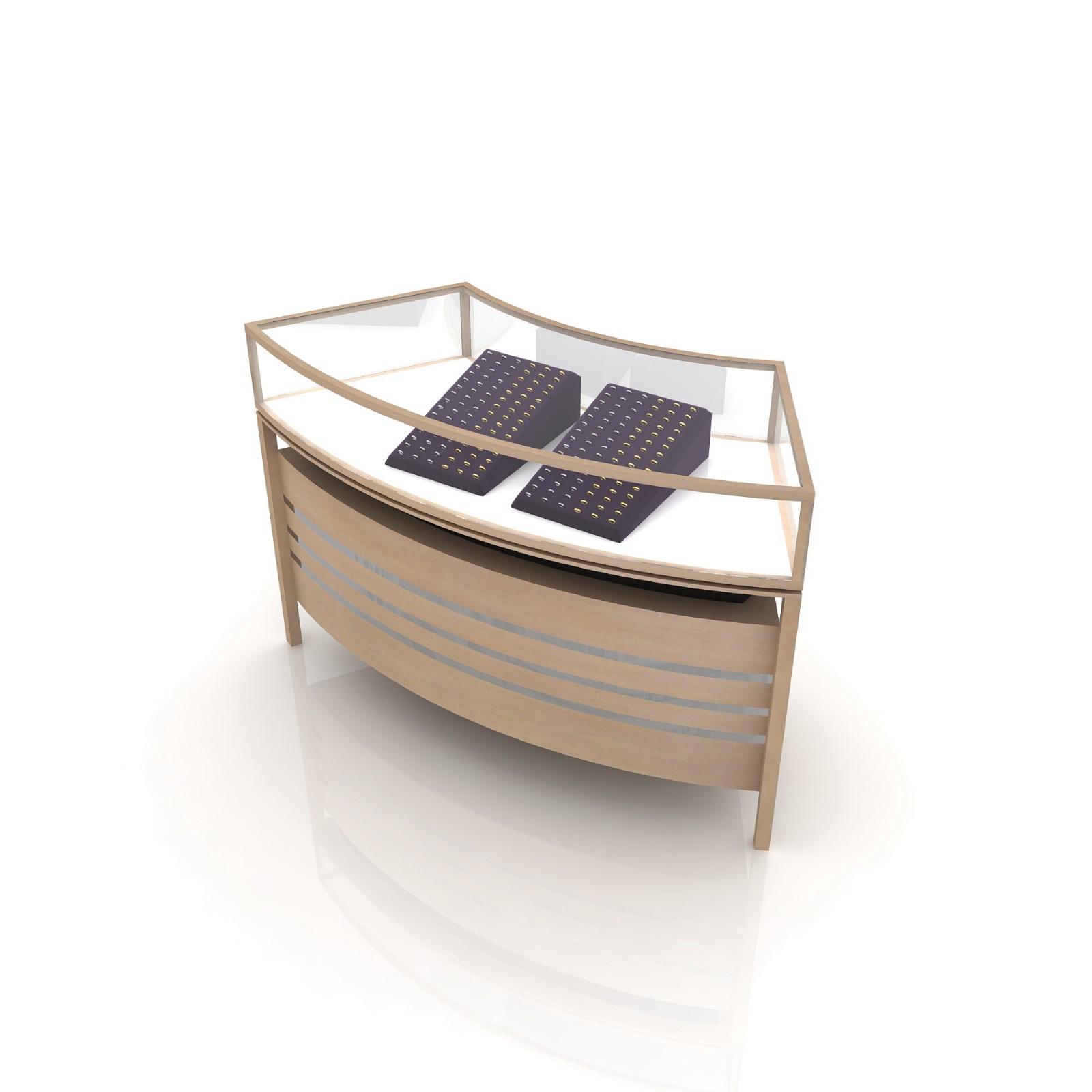 Jewellery Display Cabinets For Sale