Lingerie Display
2022-07-15
Lingerie Display
The challenge for this project was to create a feminine and premium mood within the store, where the visual merchandise and storytelling elements enhance the collections. The space needed to be very elegant even though a lot of DIY craft work was involved.
Lingerie is an essential part of every woman's wardrobe. The aim was to create an experiential space where a woman from any walk of life can enter confidently to indulge in her feminine needs, an experience that needed to be fabulous right from the word go. 
Divided into two zones, the meeting area and the trial area, each zone reflects the function and purpose of the space. The meeting area is structured to promote a conversation between the fit consultant and the customer, with furniture that allows privacy and encourages the customer to feel secure.
The path to the trial area is a long corridor, lined on one side with full-length mirrors. The trial rooms are designed to look like private dressing rooms with informal seating and furniture which help the customer relax. And promote friendly interaction between the consultant and customer。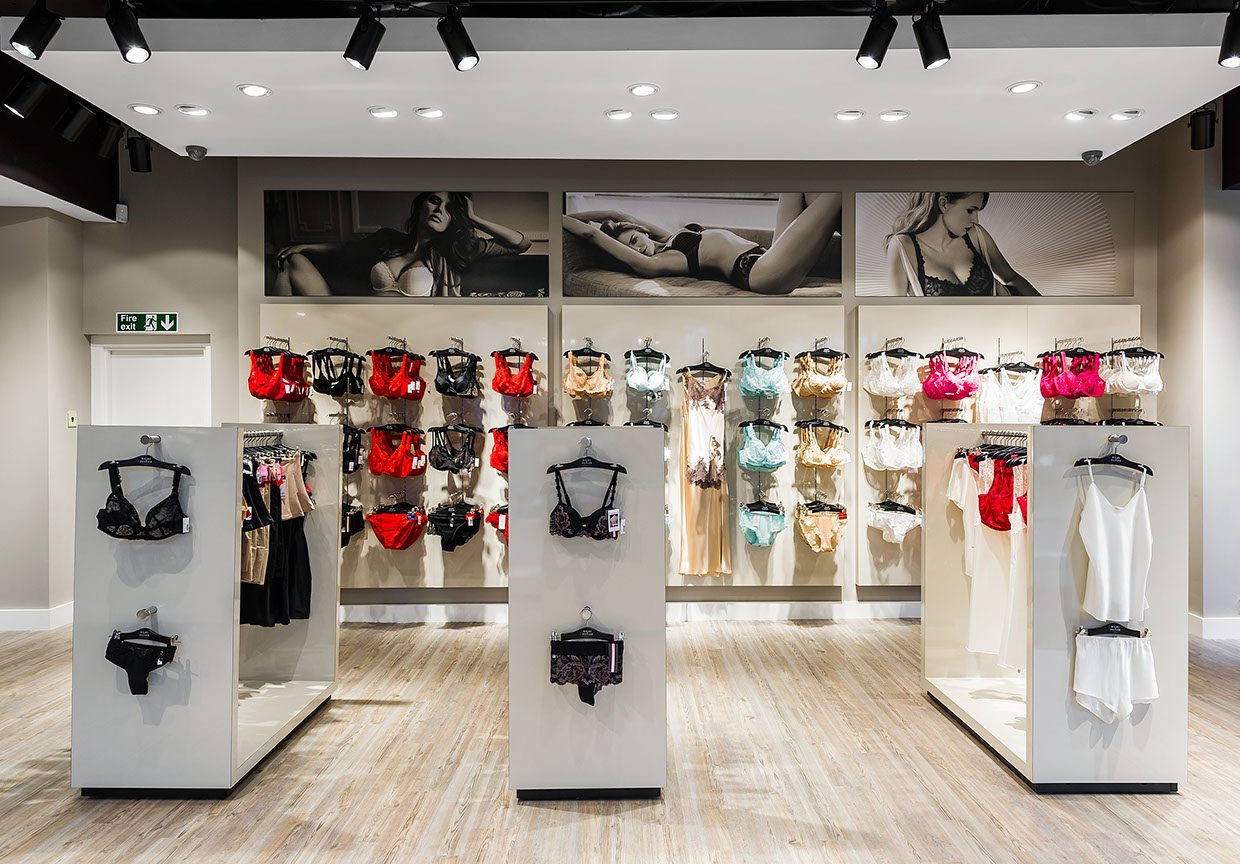 Lingerie Display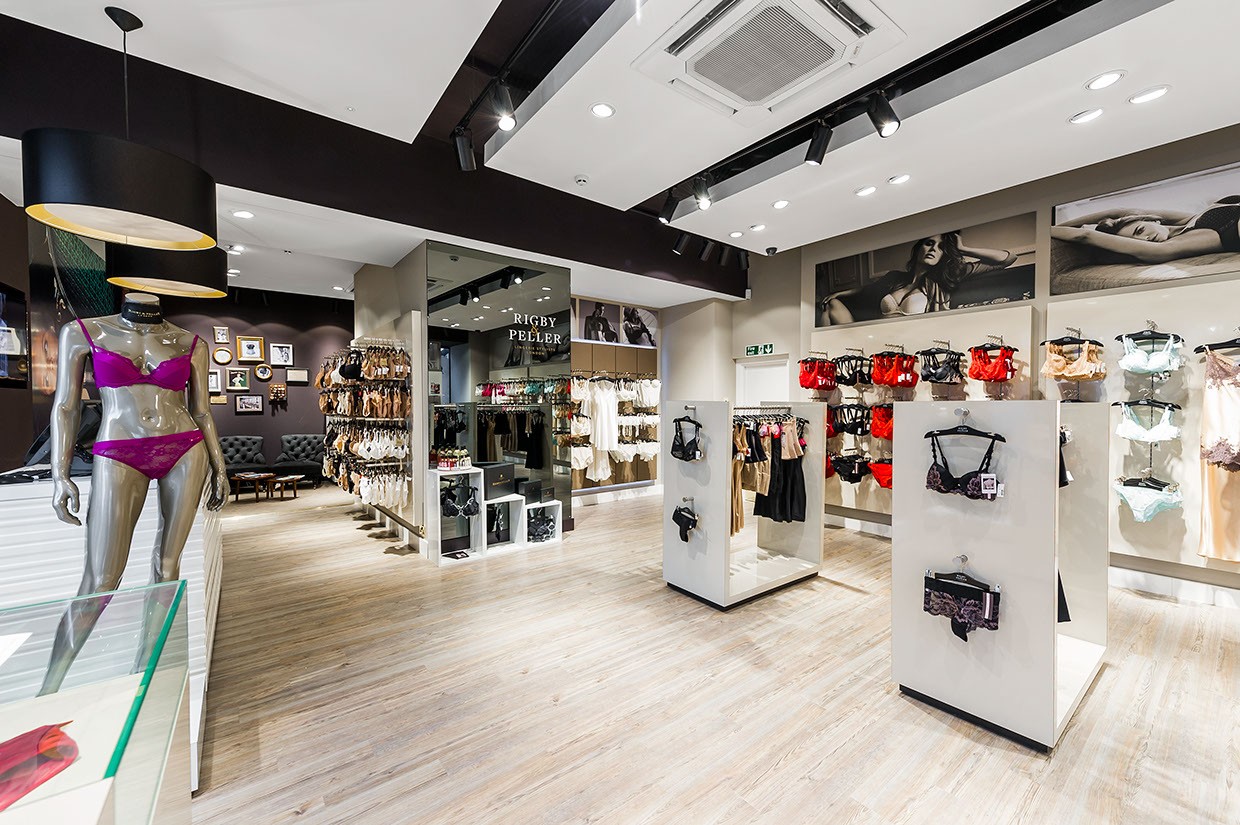 Underwear Store Design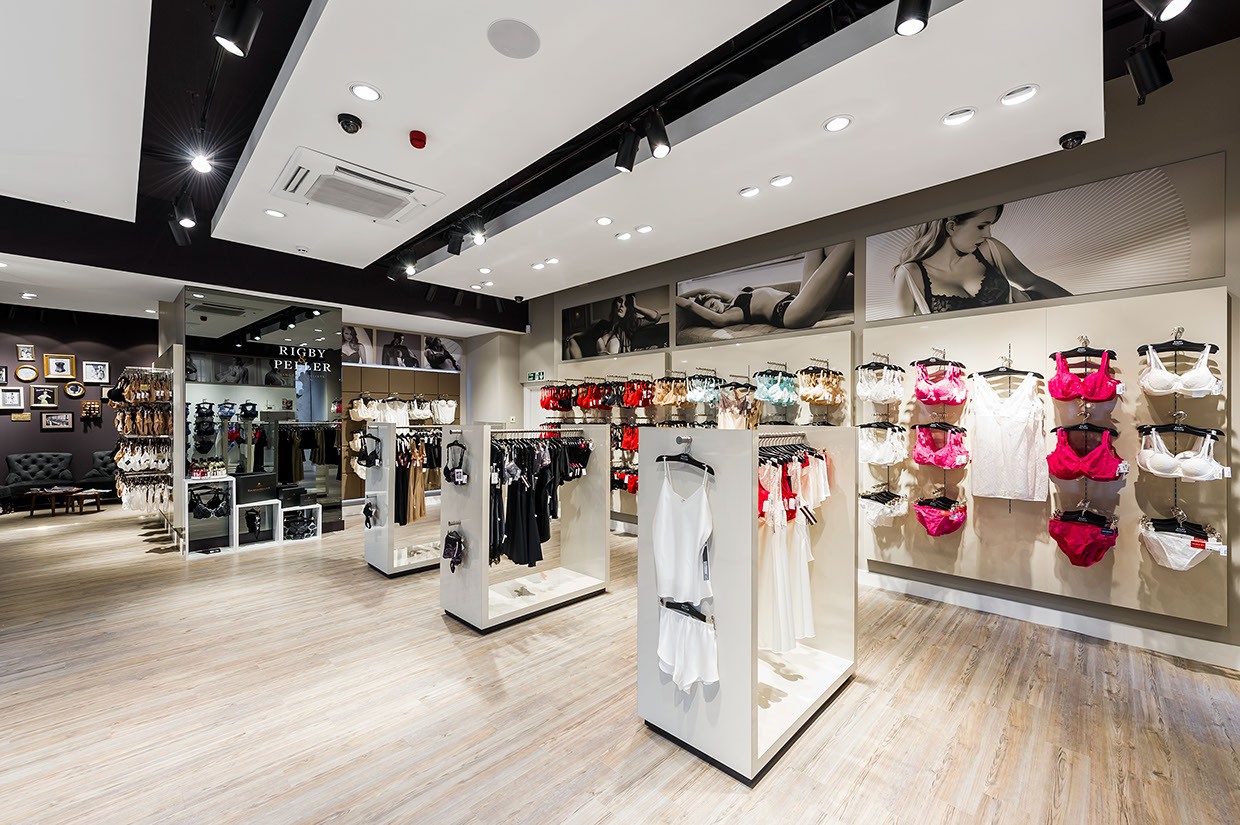 Underwear Shop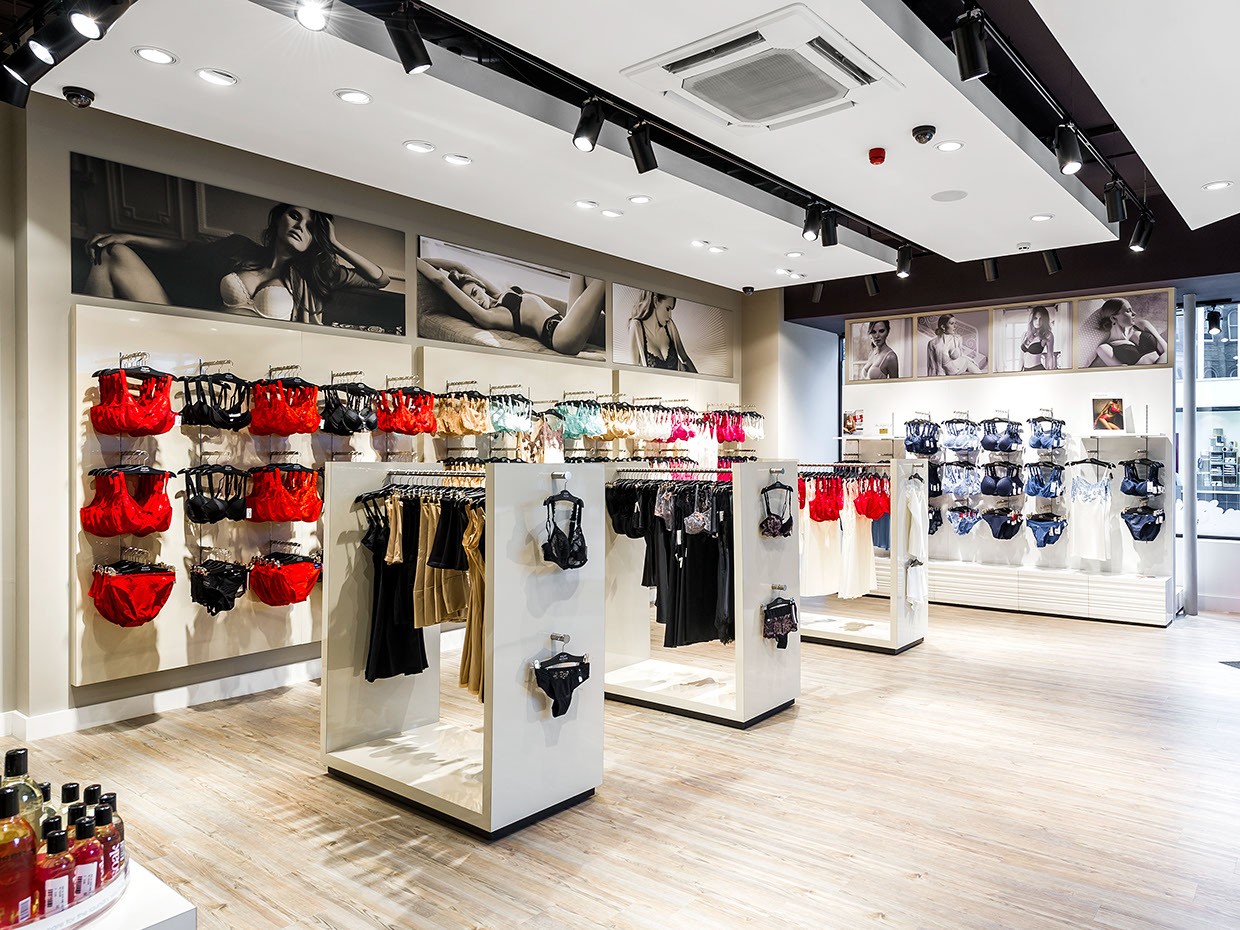 Lingerie Store Display Furniture