Luxury, Creative, Elegant New Jewelry Shop Design Concept
2022-07-15
Luxury, Creative, Elegant New Jewelry Shop Design Concept
2019-03-18
Like an old saying "all jewellery are stored in its private places", the private jewelry shop on Fuxing Road opened in recent days, the unique tone and design style of the jewelry shop show a quiet and luxurious atmosphere and create a special private environment for the customer. When entering into the store, you can feel that the designers have used the low profile but elegant "advanced gray" tone with their ulterior motive, which makes space exude quiet temperament, and customers can have exclusive privacy.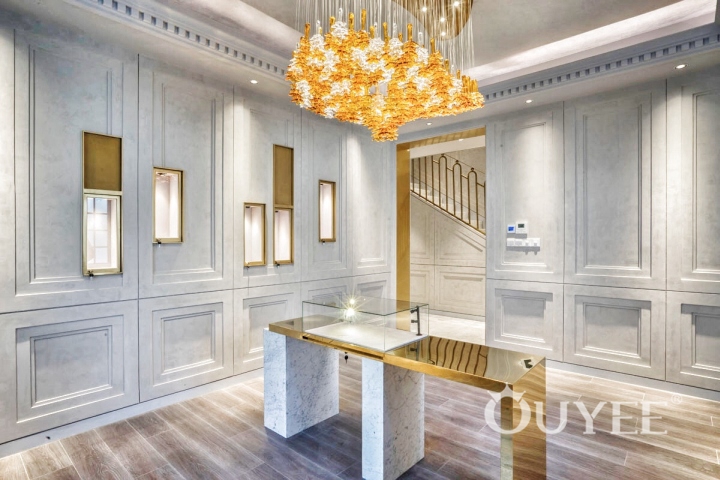 A series of metal finishes, such as staircase handrails, door frames and display boxes, adopt the "noble gold", the combination of gray and gold highlights the luxury of low-key space. On the wall, designers use modern techniques to design the barrier board, which makes the panel have a rich sense of layering, and get rid of the monotony of the traditional wall board. The customized "Arowana group" lamps are just like flying to the air, hanging above the entrance hall, showing the elegance of the store, which implies the meaning of good luck.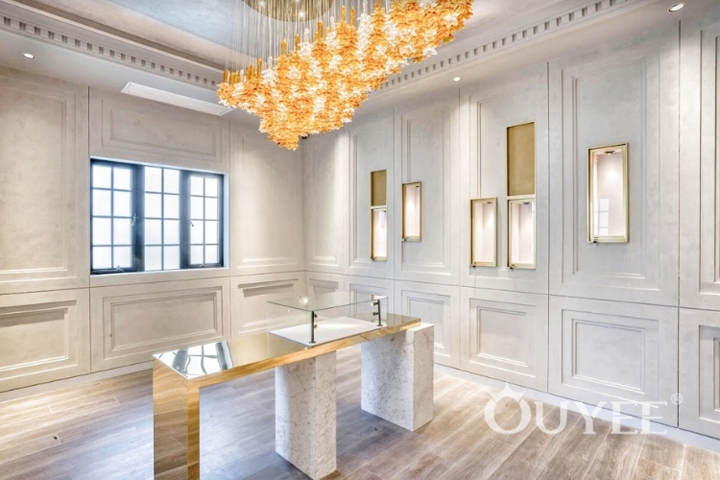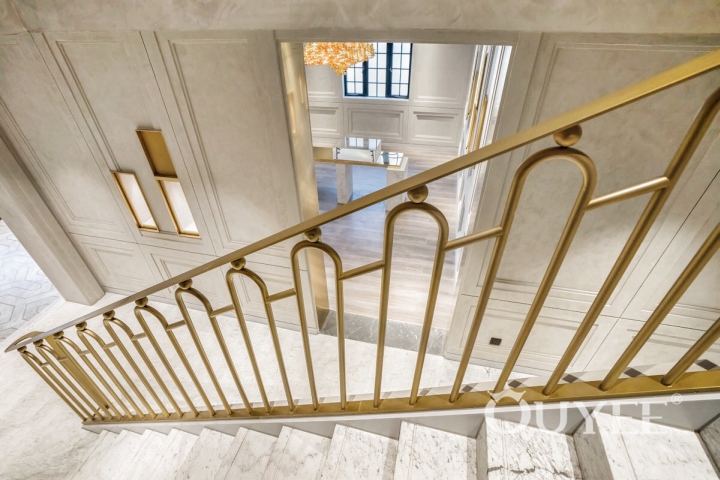 Each fish has lighting function, bright lights contrast finely with the store name in the entrance. In the jewelry exhibition area, antique wooden floors are used, which makes space show classical elegance. In addition to the central jewelry display area, another display area is embedded in the clapboard, which takes full advantage of the space and the layout of the whole space.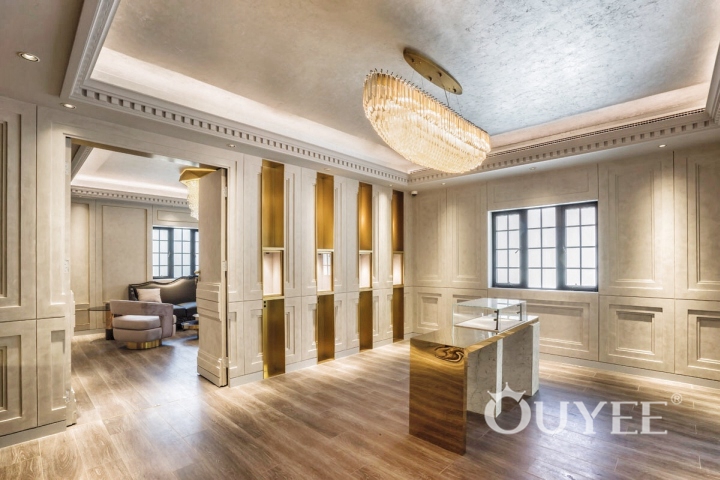 In the design of interior lighting, designers not only pay attention to the external design of chandelier, but also attach importance to the proportion of light distribution, so that the jewelries can shine brightly in the lamplight, and give customers good emotional guidance. At the VIP reception room, sofas made of purple cloth are provided, which gives people a feeling of nobility and refinement. All the furniture and chandeliers are customized, the chandelier's shape is inspired by the cutting face of diamonds, which corresponds to the theme of jewelry store.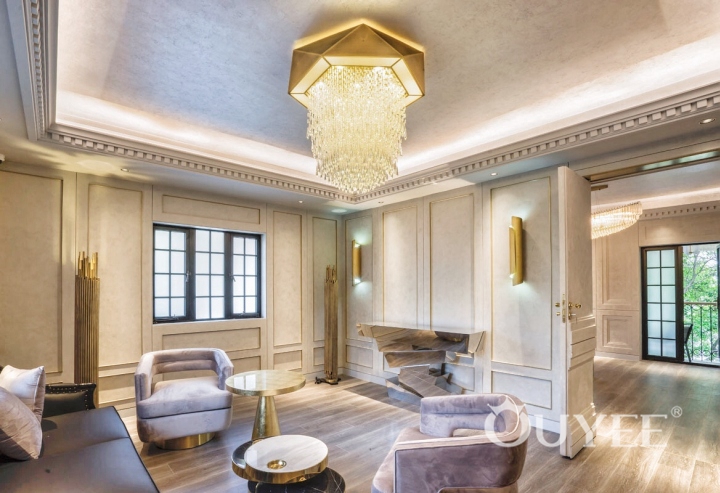 For more information, please contact us by [email protected], or call the 24-hour hotline: +86 13826419811