Men's Clothing Shop Interior Design
2022-07-15
Men's Clothing Shop Interior Design
By creating the concept for Polish and Russian markets we worked to achieve timeless, simple and elegant design, full of character, with strong accents.
Dominating colors are white and black juxtaposed with gray. Furniture for clothes, light and openwork, encloses the room like black ribbon. The construction of a steel frame, is reminiscent of the geometric lace. Each collection has its own color. Lines of product on hangers are divided by sliding mirrors. This allows you, in accordance with the wishes of the client, to regulate the length of exposition.
Open character of the area allows you to move freely between the clothes, at the same time existing on some kind of scene. Interior allows clients to meet with the brand and products. Functionality of the store is adapted to the requirements of the brand, as well as the changing demands of the product line.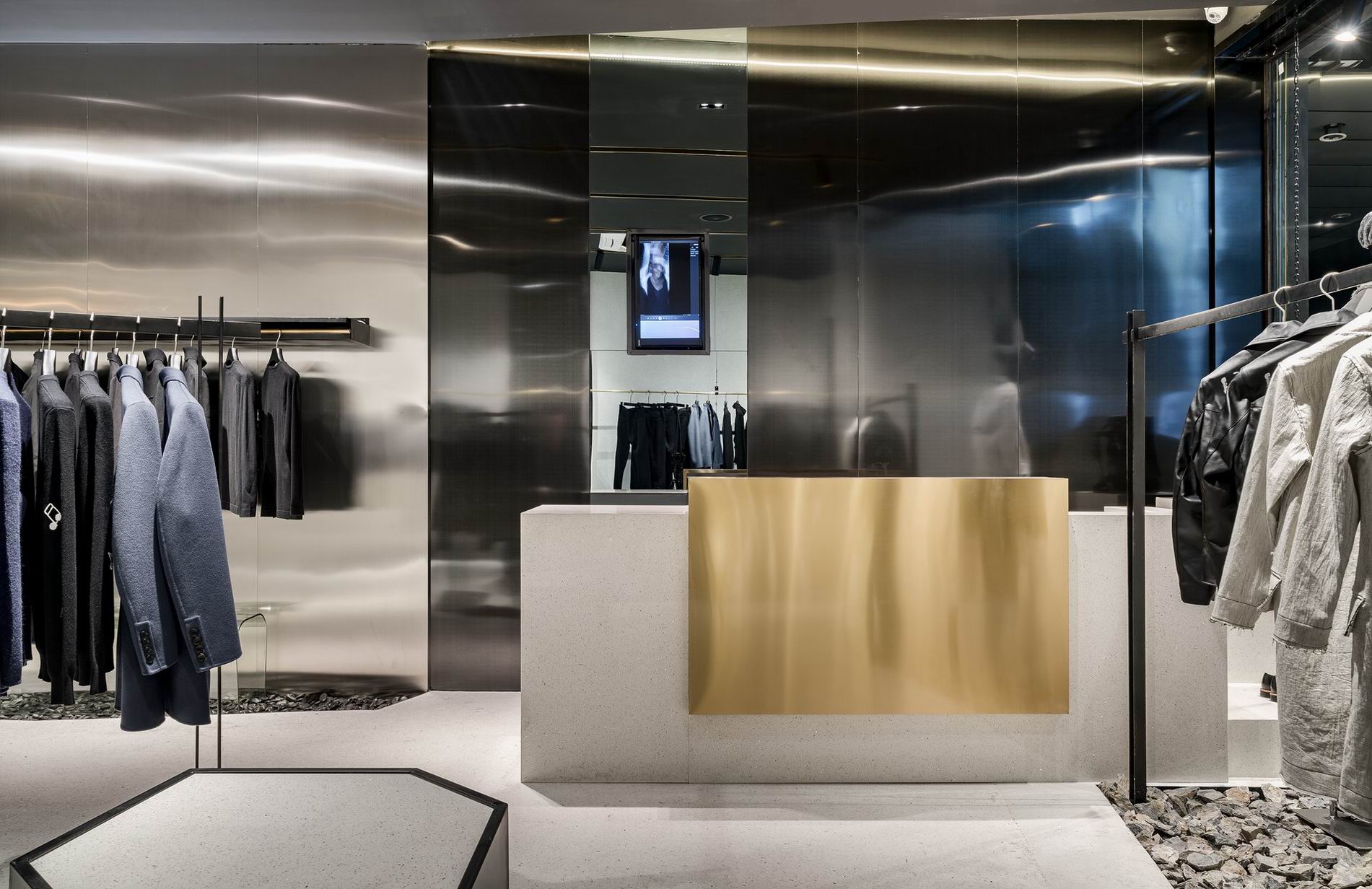 Men's Clothing Shop Interior Design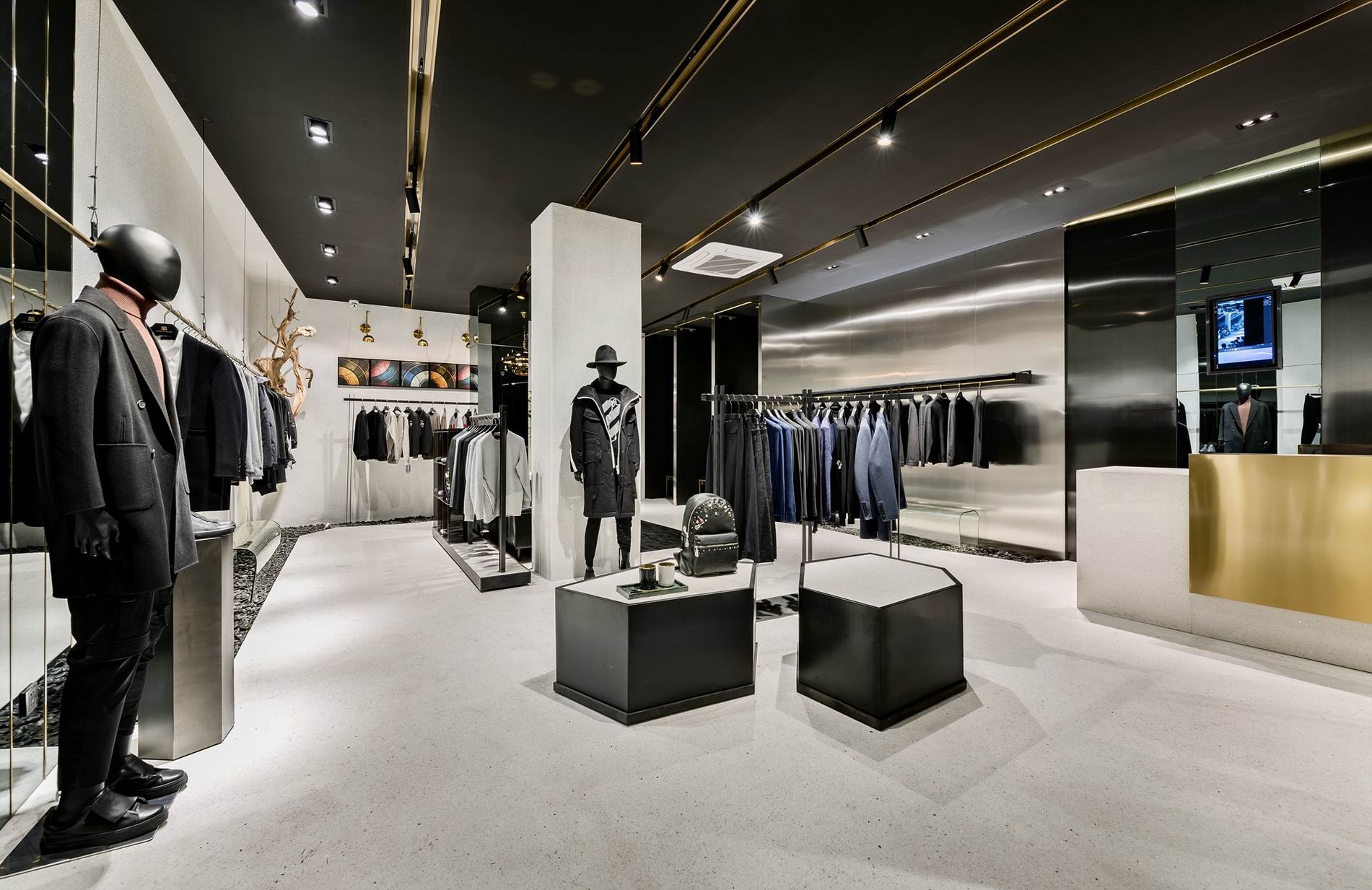 Garment Shop Interior Design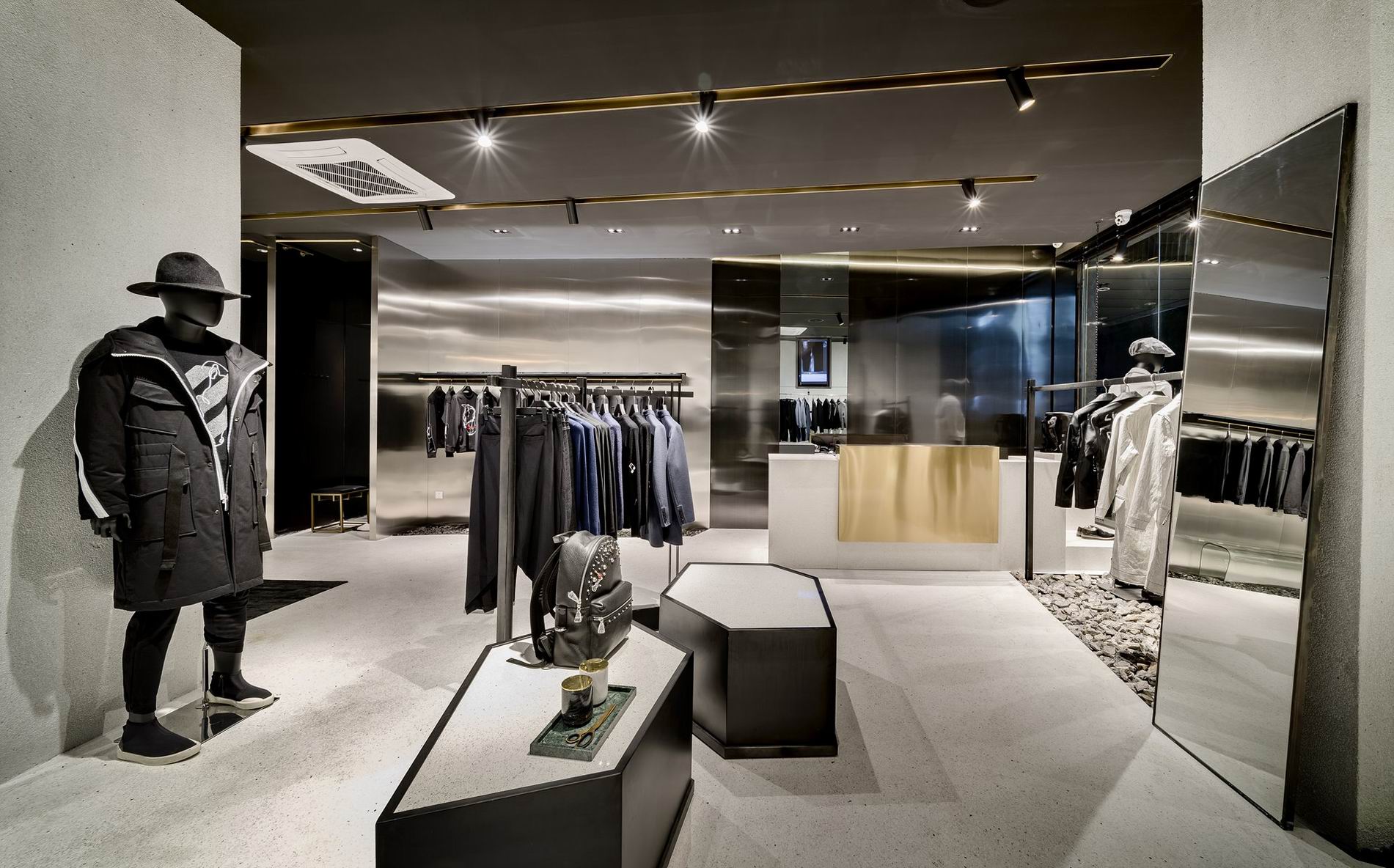 Garment Shop Names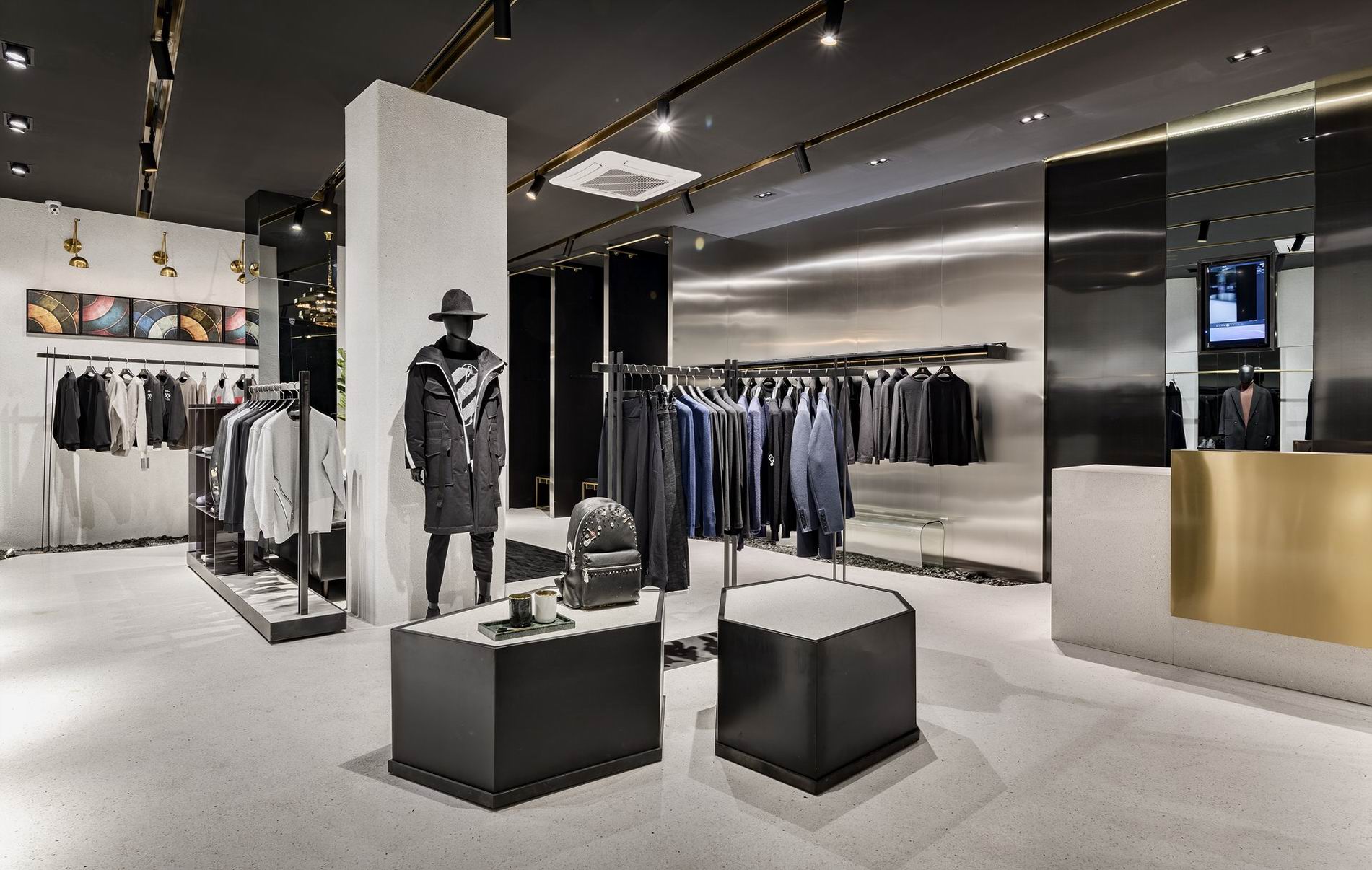 Clothing Display Stand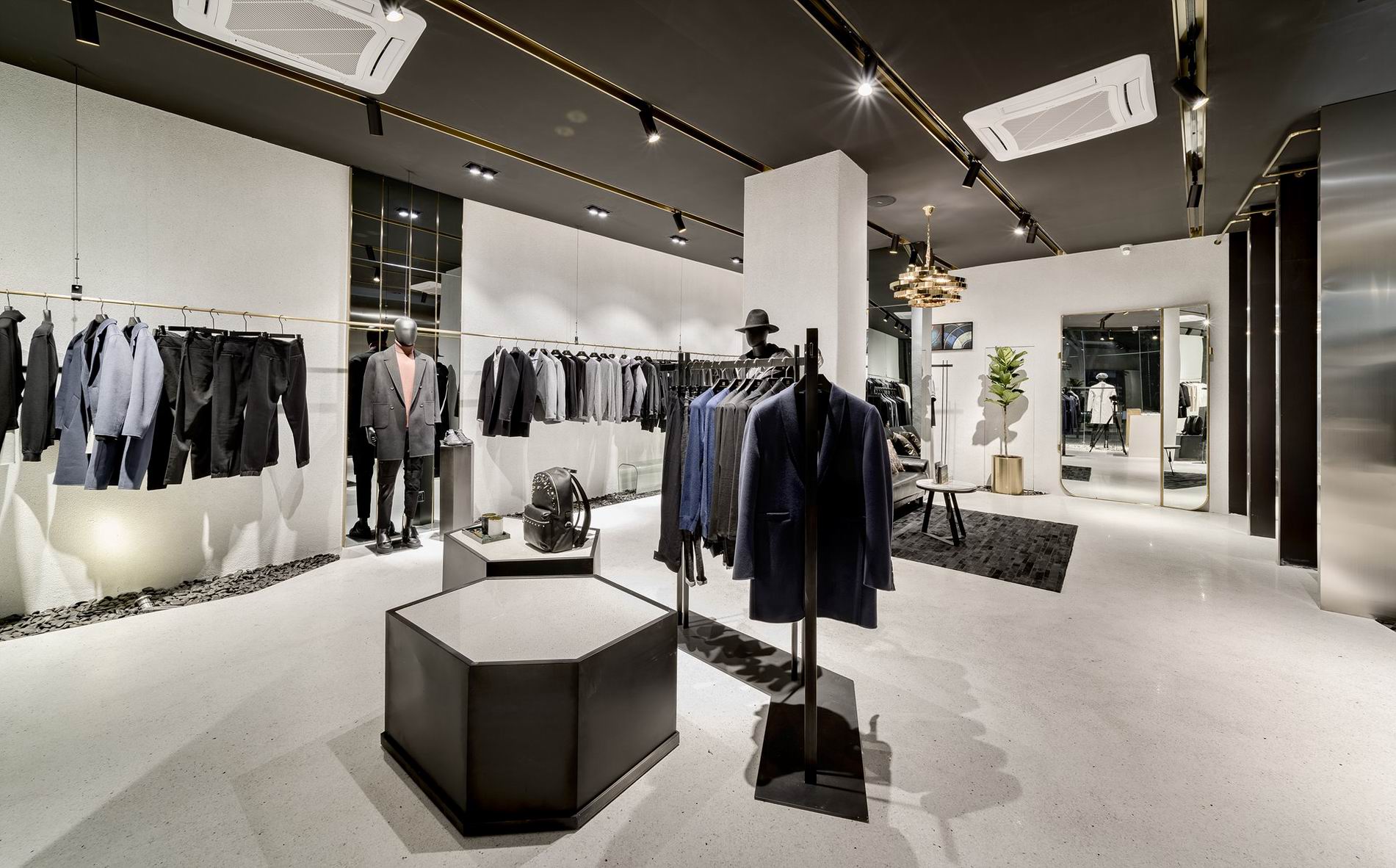 Clothing Showroom Design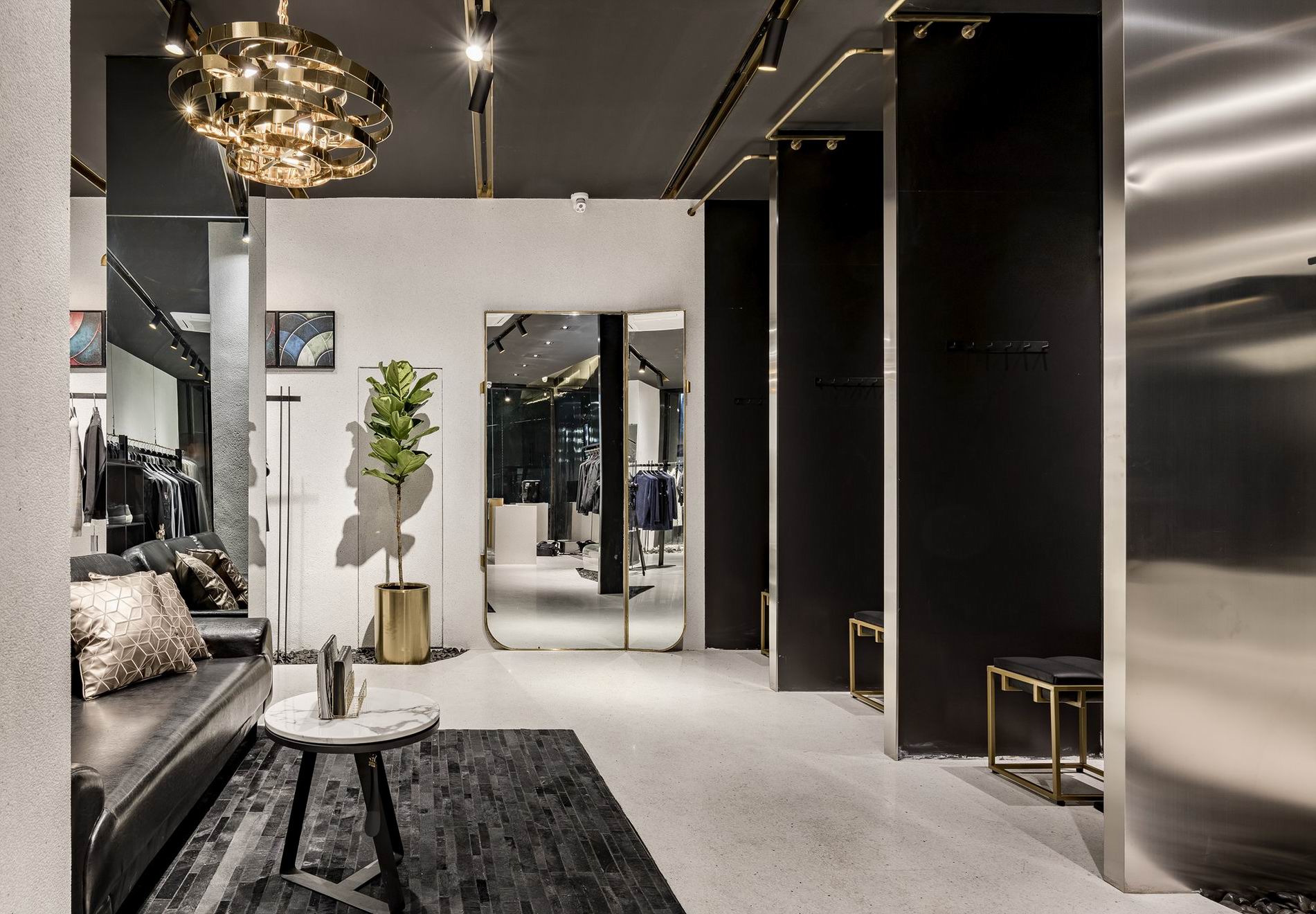 Clothing Store Furniture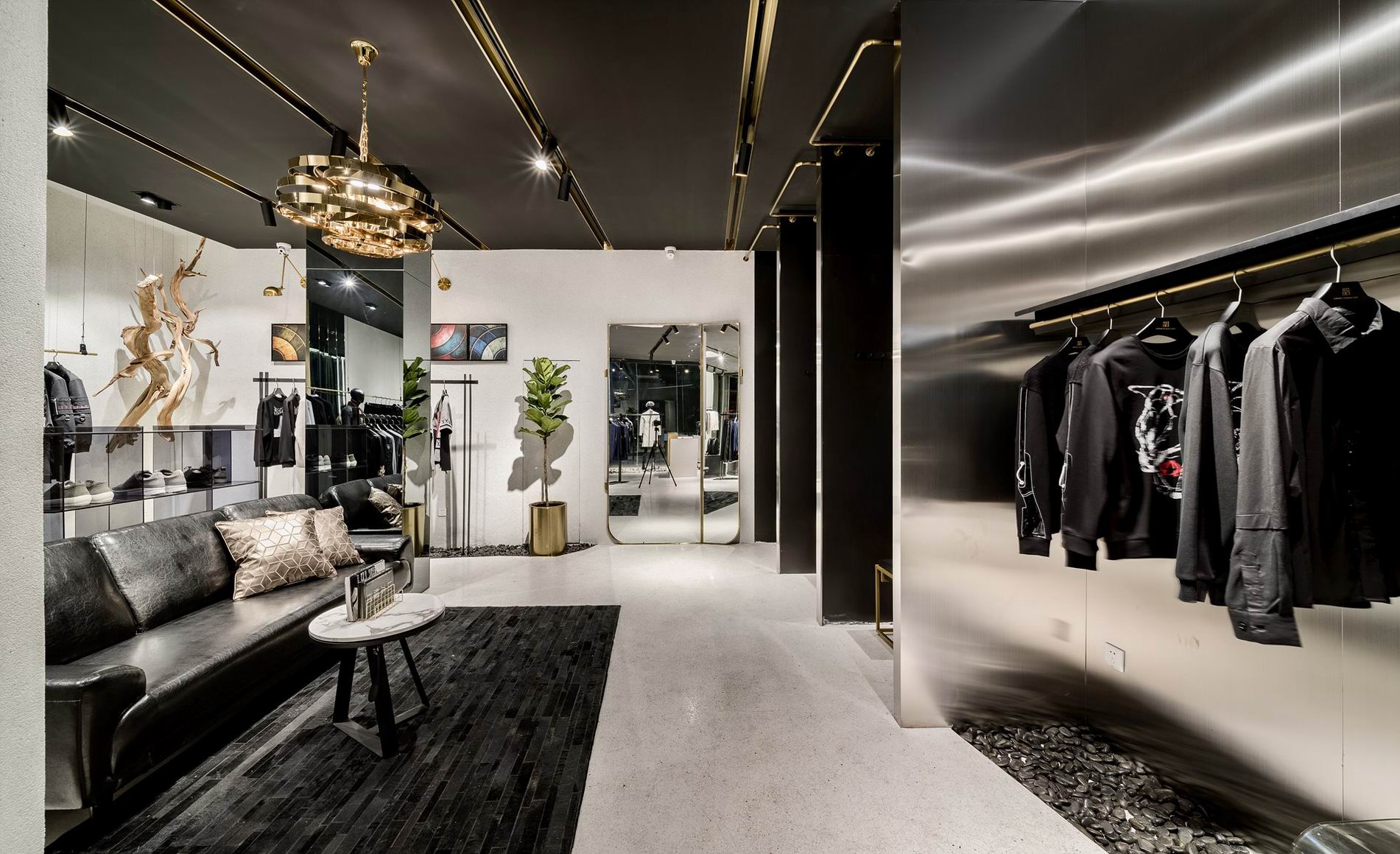 Retail Garment Shop Interior Design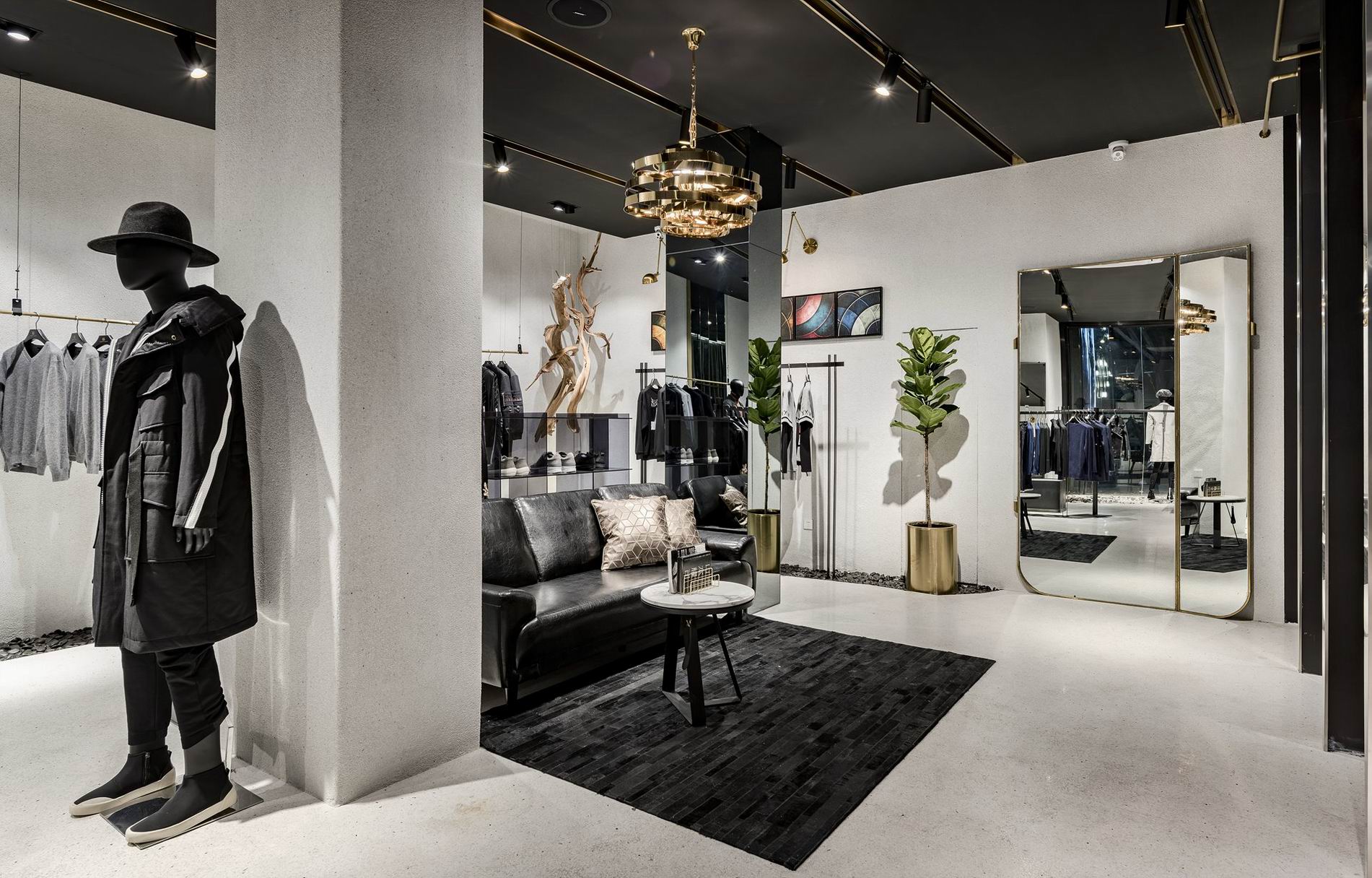 Garments Shop Decoration