Mobile Phone Shop Counter
All wall displays are use slot panels, not display cabinets. Simple display panels are not only economical and practical, but it's open-end display function also give consumers a more intuitive visual experience. In addition, cleverly using the shop pillar as a display area, this design allow shop owner to display more products without occupying too much space.
Considering today's electronic devices are pursuing a thin and light body, the gondolas in the central display area are made of wood, while the feet are made of stainless steel. Compared to the cumbersome all-wood display table in the past, these gondola are much lighter and thinner. It's very simple and more suitable for displaying today's electronic devices.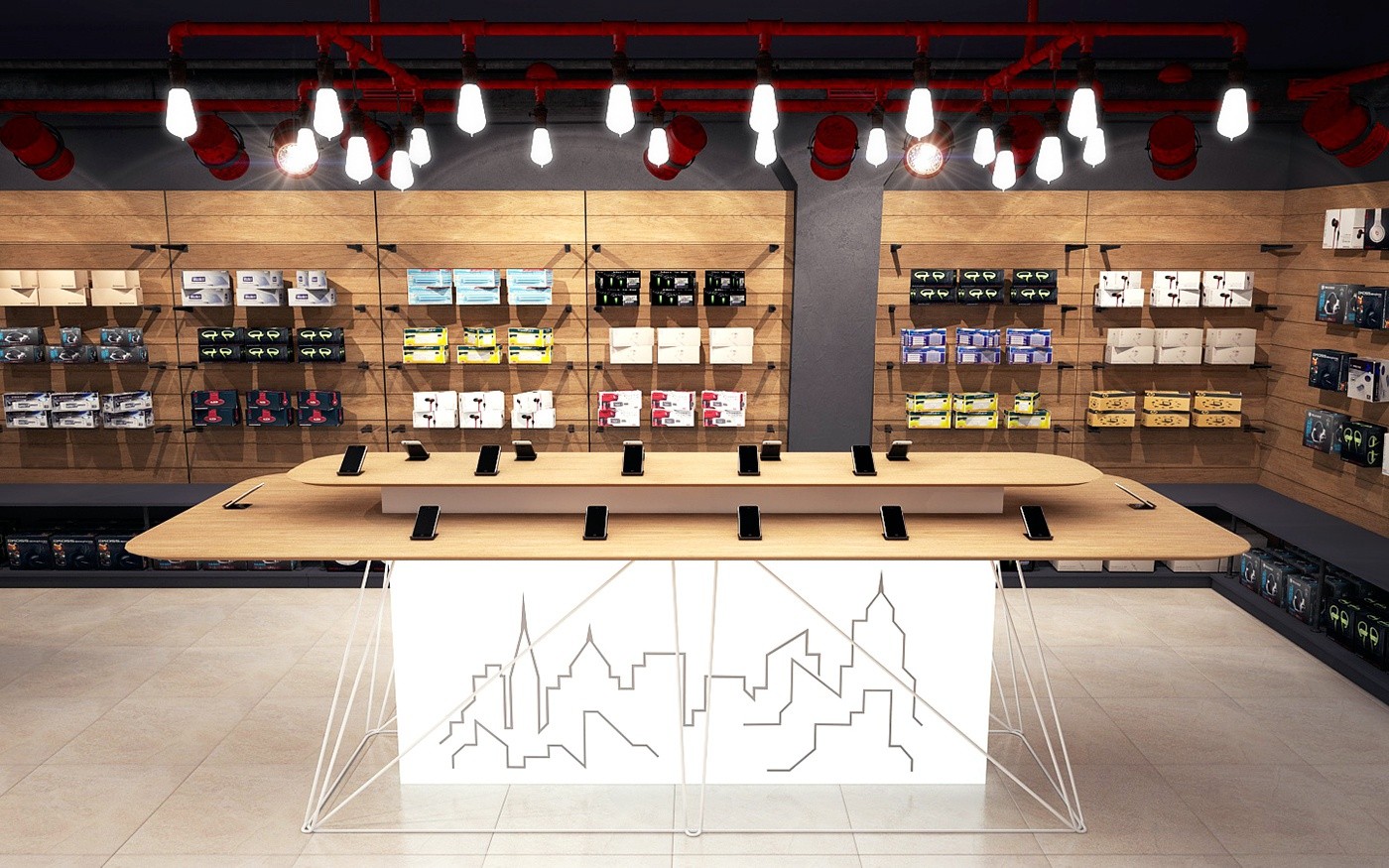 Mobile Phone Shop Counter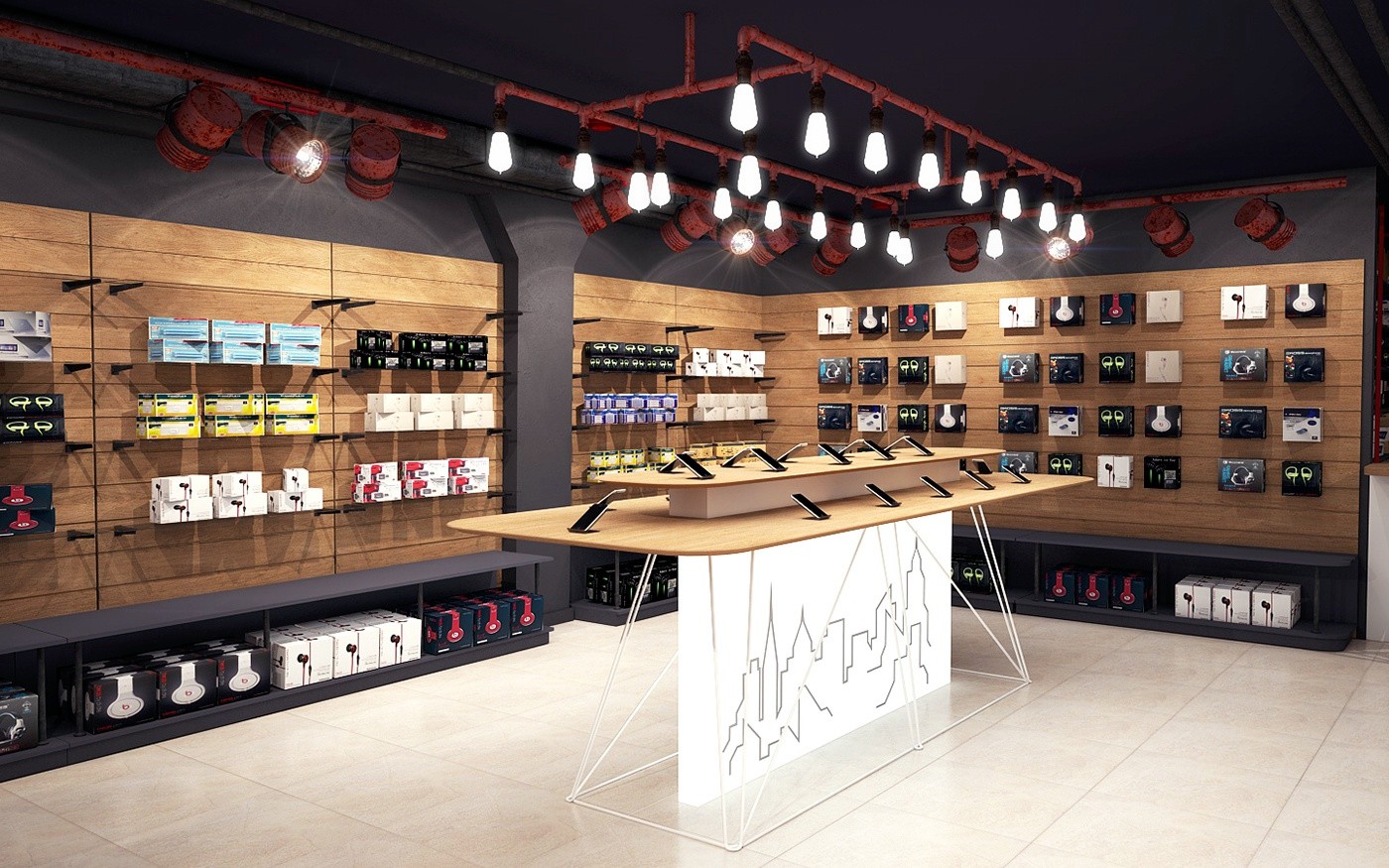 Computer Shop Design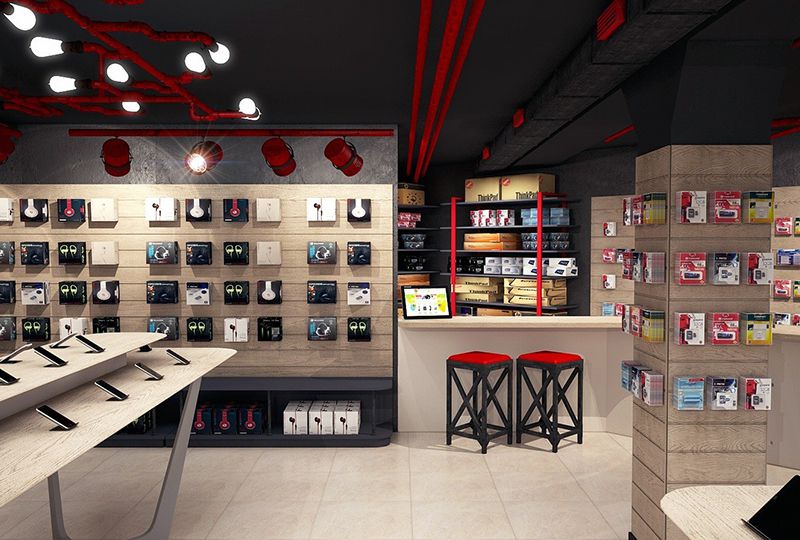 Mobile Shop Counter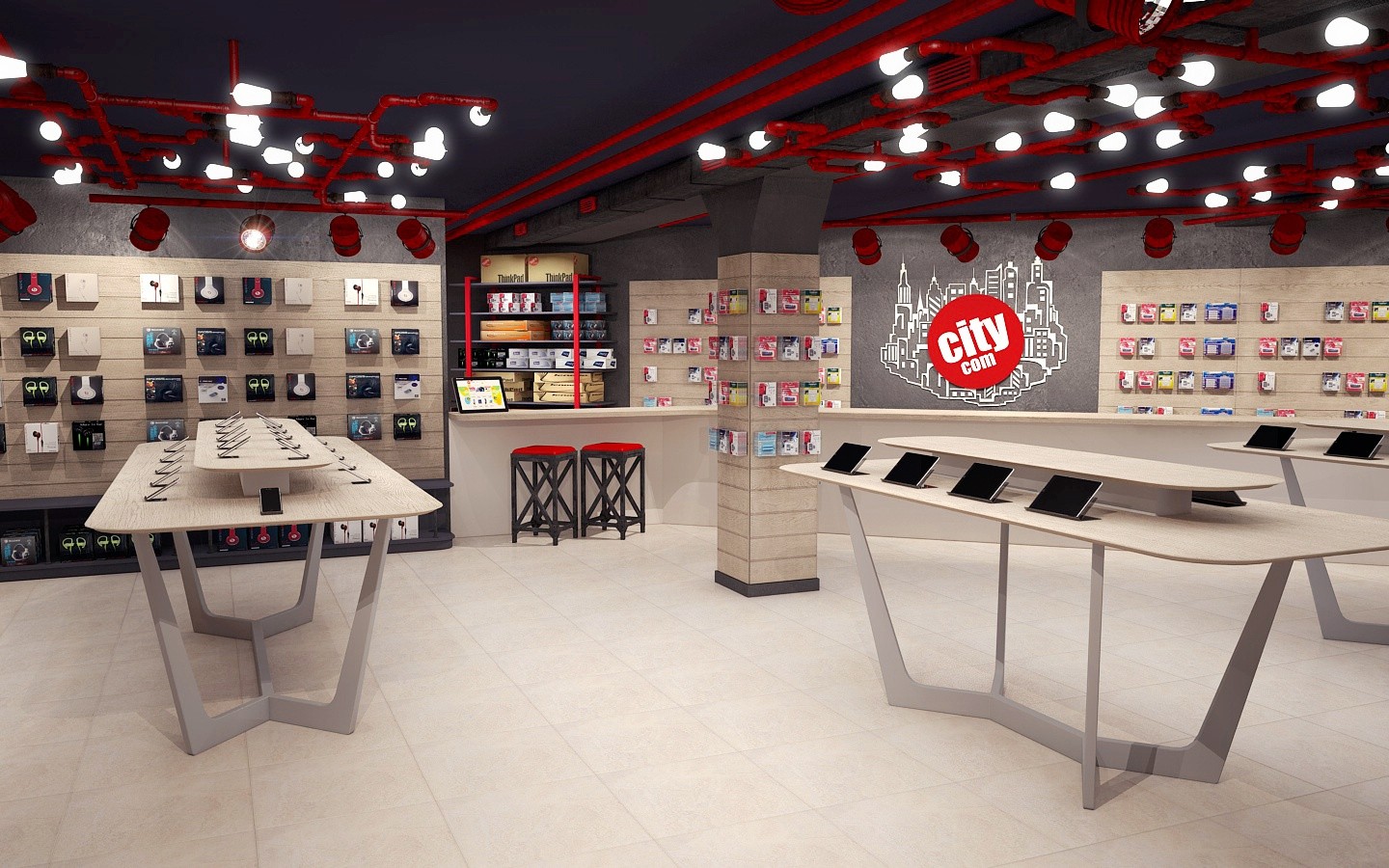 Mobile Shop Decoration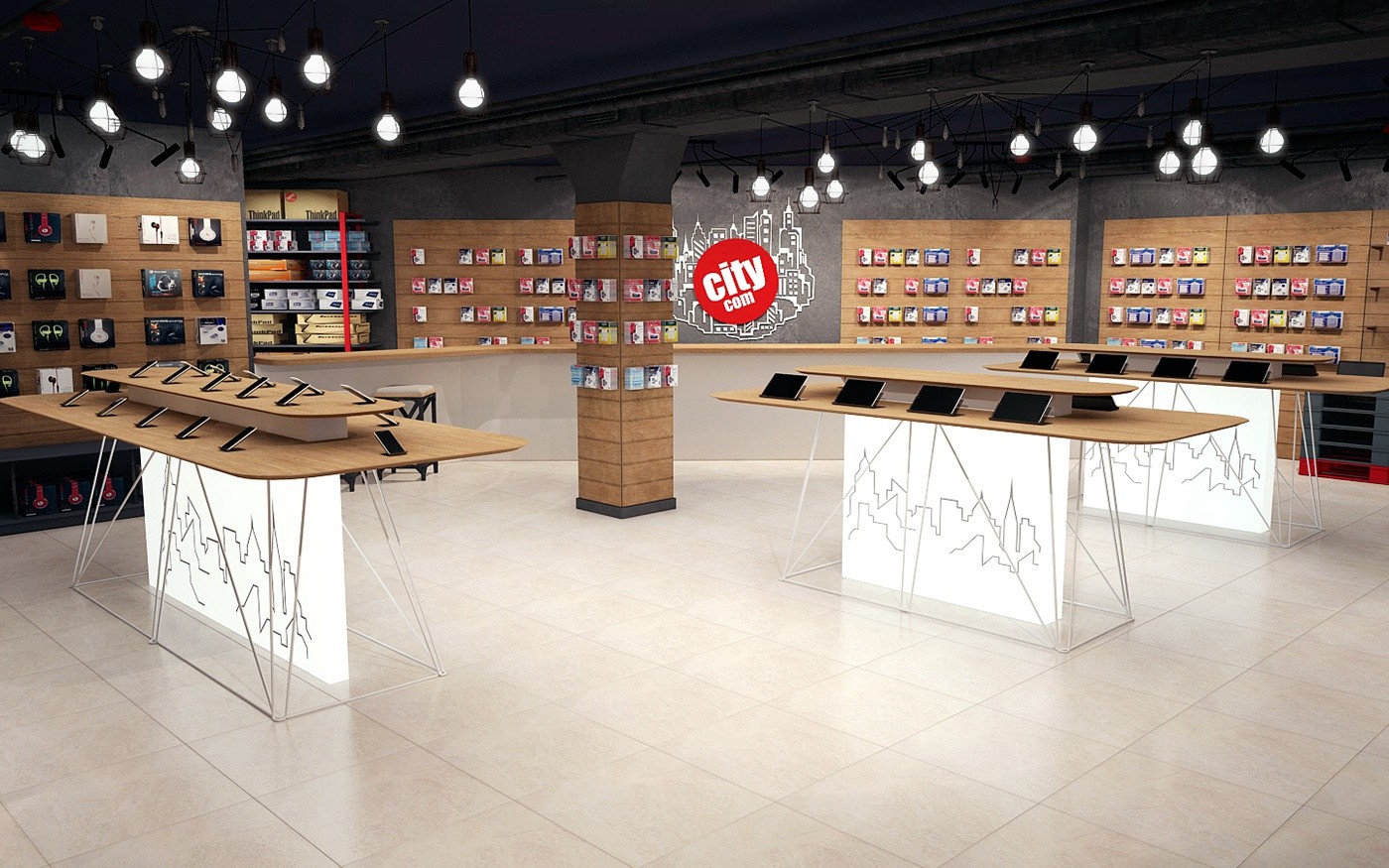 Mobile Shop Furniture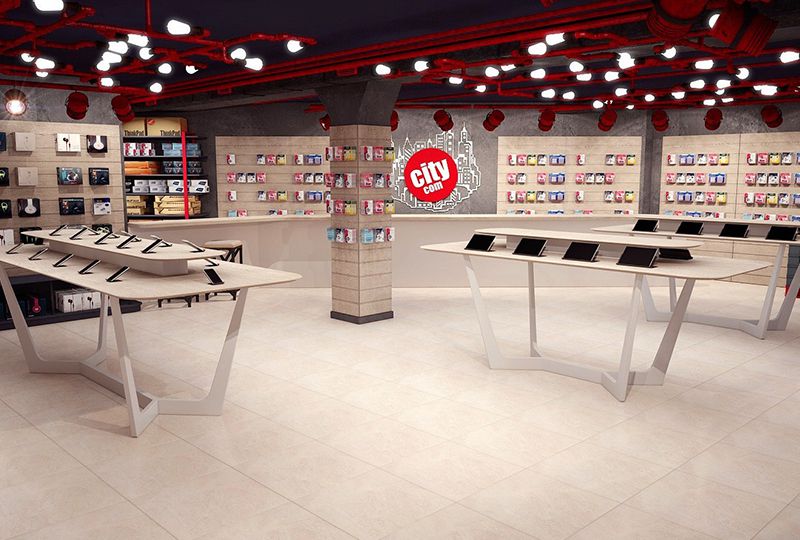 Mobile Shop Counter Design