Fill out the detailed information and and you will get the best design solution for FREE!
Scan our QR code to contact us and you will get latest catalog and portfolios for FREE!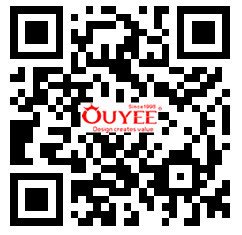 Guangzhou Ouyee Display Co.,Ltd. is located in Guangzhou, China. The main business includes production, processing and sales of shop interior design. Ouyee has the ability to meet different needs. Display showcase is available in multiple types and specifications. The quality is reliable and the price is reasonable. Ouyee produces a number of different product series, optical display is one of them. Can design featured eyeglass display case, optical display stand, optical shop display cabinets, etc according to each customers requirement. Welcome to inquiry.
Do not allow emptyDo not allow emptyDo not allow emptyPlease enter a valid e-mail formatPlease enter a value greater than or equal to %sPlease enter a valid numberPlease enter a value