Optical Shop Glasses Display
Glasses are one of industrial products that are made for practically optical needs, in the same time, glasses also present kind of incidentally beauty, they have artistic ambience contained within rational purpose.
The Central branch of Visual Culture Optical, the spectacles boutique, has been utilized its interior design to envisage this kind of extraordinary connection between two extreme characteristics. Previously, the design theme of the shop's Central upstairs branch was totally white, then the new shop site would adopt a more variable design theme with those two totally difference between the "two poles" of glasses images.
All the furniture and joinery are designed with neat looks and can be easily assembled; they are mainly being decorated with metal and wooden tones. It will not cause any conflict with the industrial theme of the space, but also emphasized a characteristic of glasses, delicate details can be found in raw and rough appearance.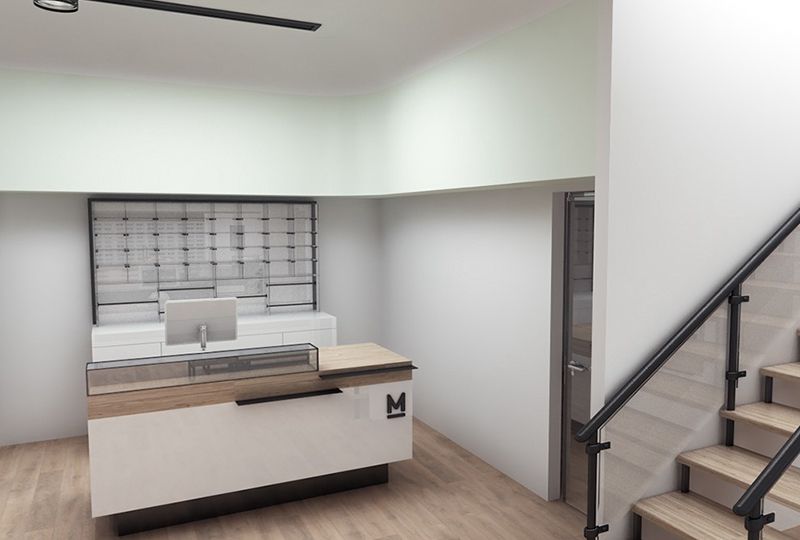 Sunglasses Display
Optical Displays for Sale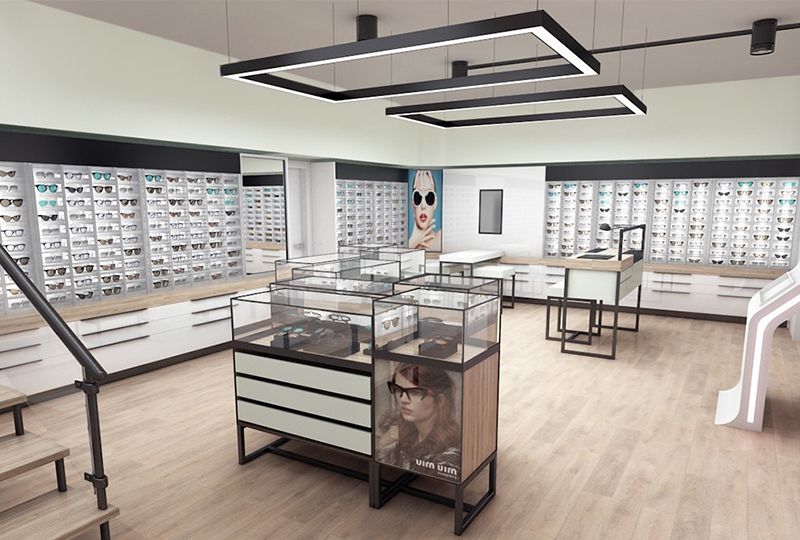 Optical Store Displays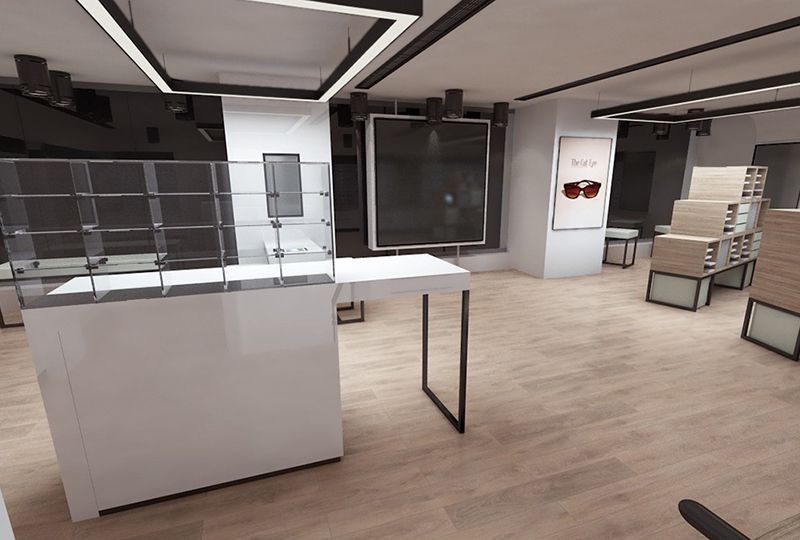 Optical Furniture for Sale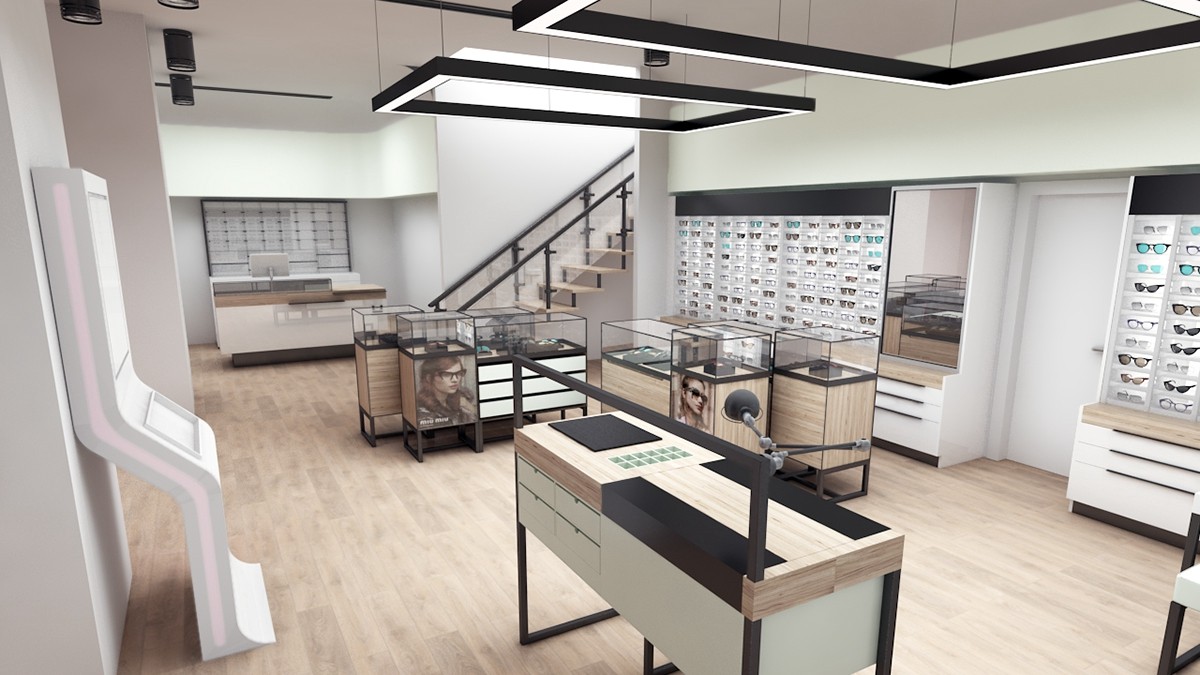 Eyeglass Display Ideas