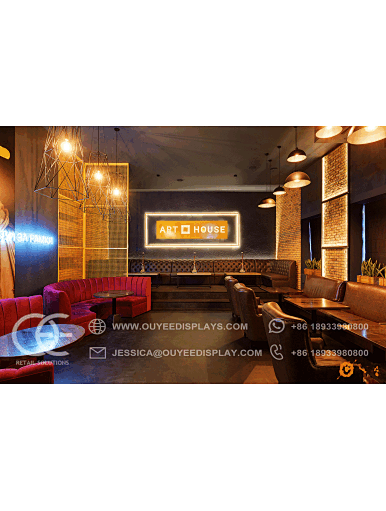 hookah shop interior design decoration
OUYEE Display hookah shop interior design decoration
Business Mode: Factory and Trading Company
Product name: hookah shop interior design decoration
Materials: Painted MDF, Wood, Metalwork, Iron, Glass.
Usage: Smoke,Vape,Weed,CBD,Cigar,Dispensary
Surface Treatment: Shinny brushed, color painting, etc.
Payment: T/T, Western Union, Paypal, Escrow, MoneyGram, Trade Assurance, 40% deposit in advance, 60% balance after delivery.
Freight: According to Gross Weight, CBM, type of shipment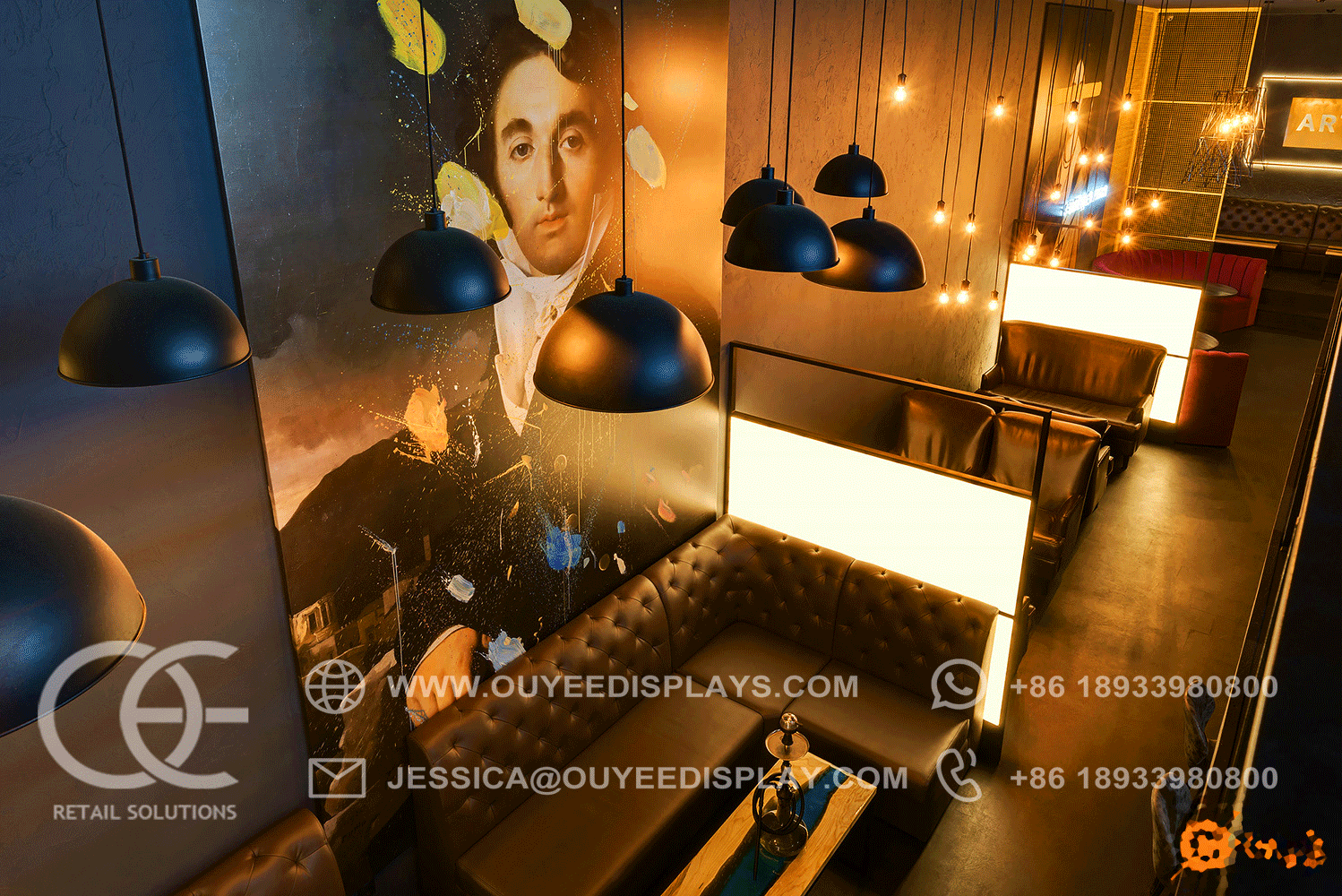 OUYEE Display smoke shop glass display showcase
the key to arranging a
hookah shop display
in a hookah shop is to create an organized and visually appealing display that showcases your products in the best possible light. By following these tips, you can create a display that will draw customers in and help to increase sales.
There are a few key things to consider when arranging items in a glass display cabinet, especially in a smok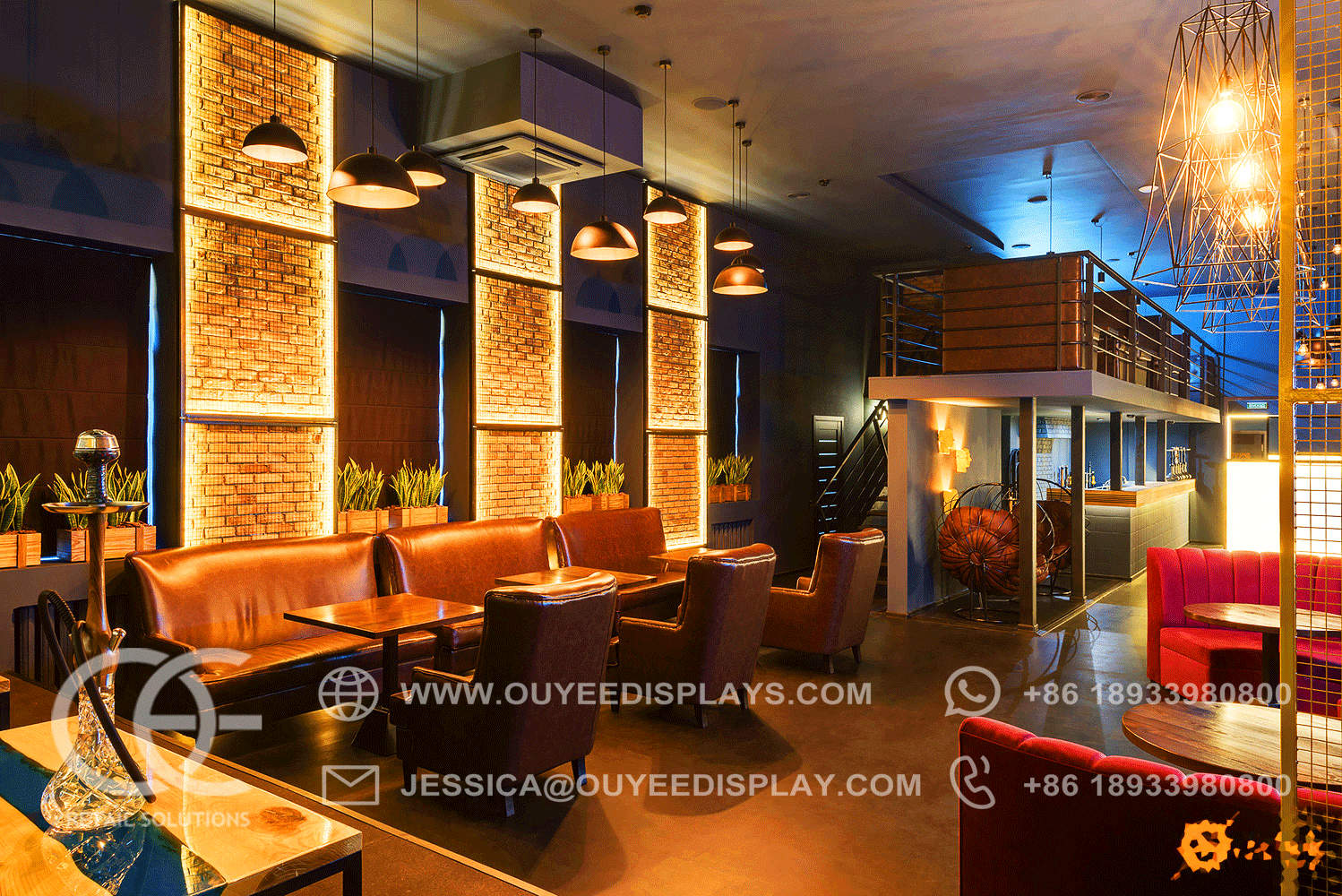 e shop.  Here are a few tips to keep in mind:

1、Make sure the items you display are organized and easy to see.  This means arranging them in a way that is both visually appealing and functional. 

2、Consider the lighting in the hookah shop design.  Good lighting is essential for showcasing your products and making them look their best.  You can use a combination of natural and artificial light to create a well-lit environment that makes your items stand out.

3、Use display risers, shelves, and other accessories to add height and dimension to your display.  This will help to create visual interest and make your products more noticeable.

4、Don't overcrowd the hookah lounge decoration.  It's important to leave enough space between items so that customers can easily see and examine them.

5、Make sure smoke shop glass displays cabinet is clean and free of fingerprints or smudges.  This will help to create a professional and inviting atmosphere for customers.