Fill out the detailed information and and you will get the best design solution for FREE!
Scan our QR code to contact us and you will get latest catalog and portfolios for FREE!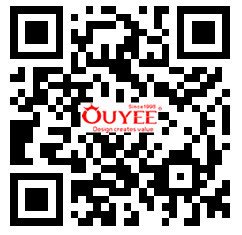 Ouyee produces a number of different product series, including shoes&handbag display. Ouyee provides diversified choices for customers. Shoe shelf is available in a wide range of types and styles, in good quality and in reasonable price. With the rapid development of the economy, customer service management no longer merely belongs to the core of service-oriented enterprises. It becomes the key point for all enterprises to be more competitive. In order to follow the trend of the times, Ouyee runs an outstanding customer service management system by learning advanced service idea and know-how. We promote customers from satisfaction to loyalty by insisting on providing quality services.
Reg. shoes shop design, shoes display stand, handbag display cabinet, please check the product detail page.