The concept of jewelry shop design was born on the customer request
2020-01-15
Warm and welcoming, personal and intimate: The Royal Exchange boutique embodies the unique style and personality of Boodles. Each client feels like a guest invited into the Boodles family home – Exquisite details, beautiful materials and iconic pieces create a memorable and personal experience. The boutique creates a haven away from the City, with elegant fluid architecture, tactile details and juxtaposing refined materials.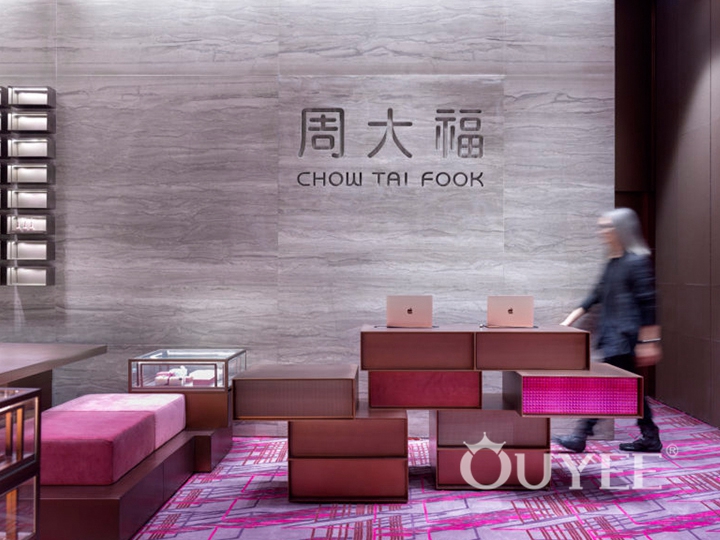 The concept was born on the Customer request in order to be as representative as possible of the brand itself.The Client suggested to keep the original atmosphere related to the natural elements, although maintaining precise setting rules, to characterize the space trying to detach itself from the usual stereotyped images of jewelry stores.From these information we undertake the challenge of this new Concept.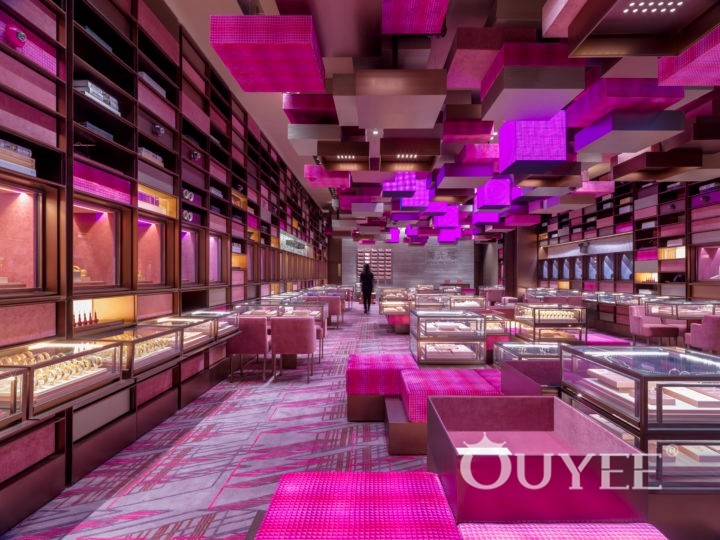 Starting from the communicative message of the brand OROVIVO NEW TRADITIONAL, we retrace through the natural elements of heaven and earth, the shop design of an articulated space, but still suitable for a jewelry store.The suggestion of a forest, typical landscape of Bavaria, where the brand is native, suggests the global indoor image: a regular geometry of tubular embellished with a gold finish galvanic, is horizontally displayed in glass cases, to transport the product in a more evanescent, precious way; guaranteeing the absolute primacy of the product.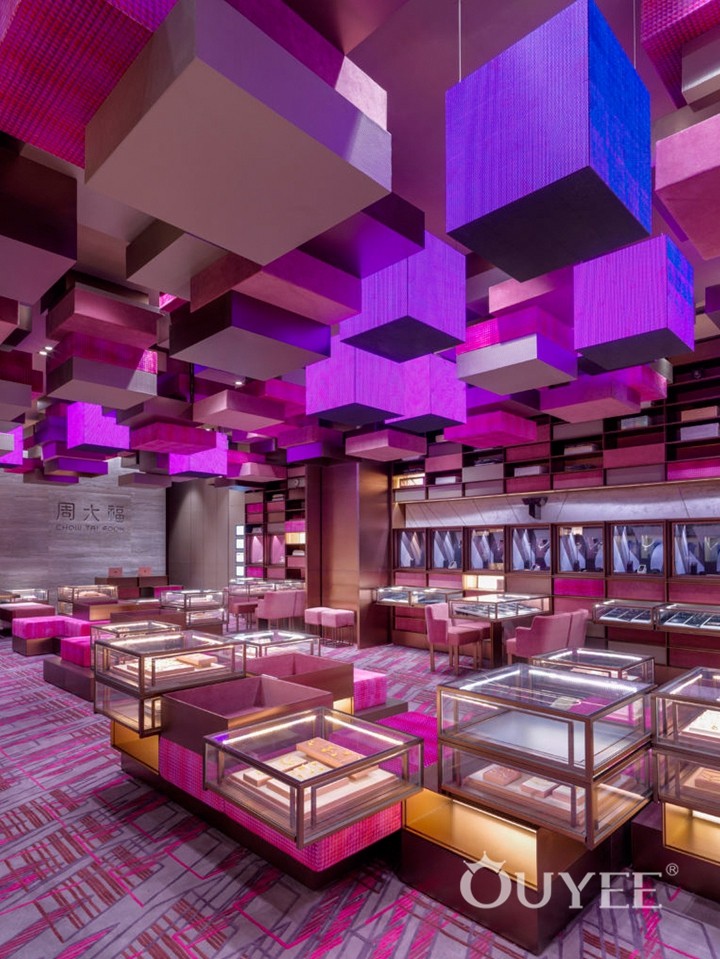 The roof is the protagonist of a poetic vision, where from the clouds, a falling rain made of light blue/grey colored plastic tubulars hangs from the ceiling.The lights hanging from the ceiling, hiding between the falling rain, gives the space around vitality.Last but not least, galvanized tubulars, hanging from the ceiling, descend designing a swing of products; real suspended tables with glass display cases.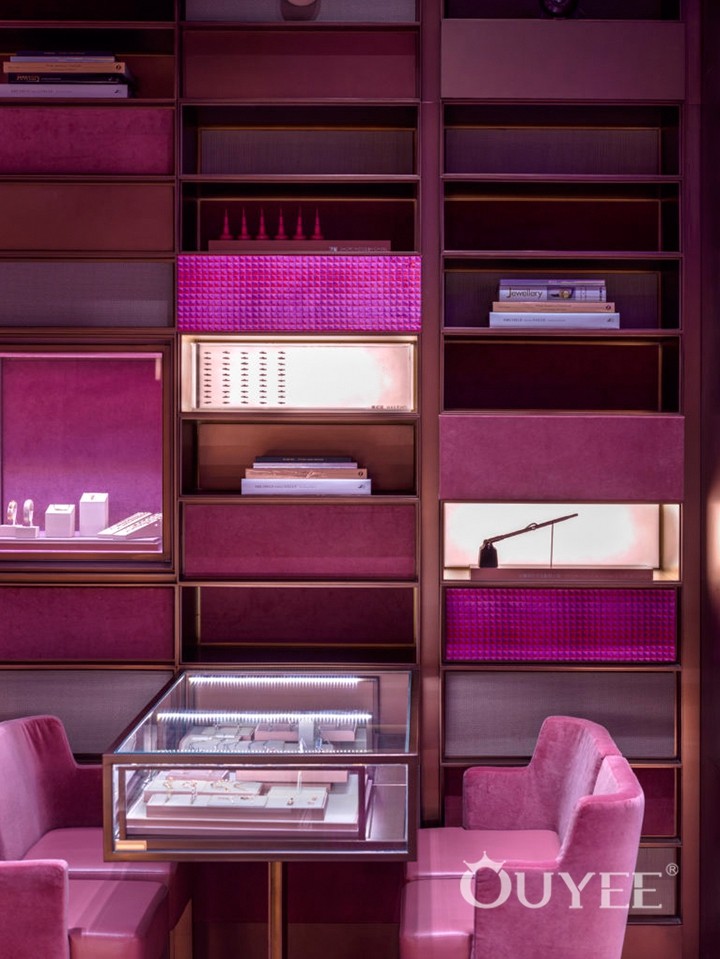 The walls, painted in a pale blue color, are part of the same intentions of the ceiling: erasing the specific limit of the perimeter, giving the customer the feeling of being in a forest.The wood flooring gives a comfortable and welcoming image, a poetic contact between heaven and earth.Carpets designed specifically using the brand identity's colors, together with the lamps, give a more domestic dimension to the space.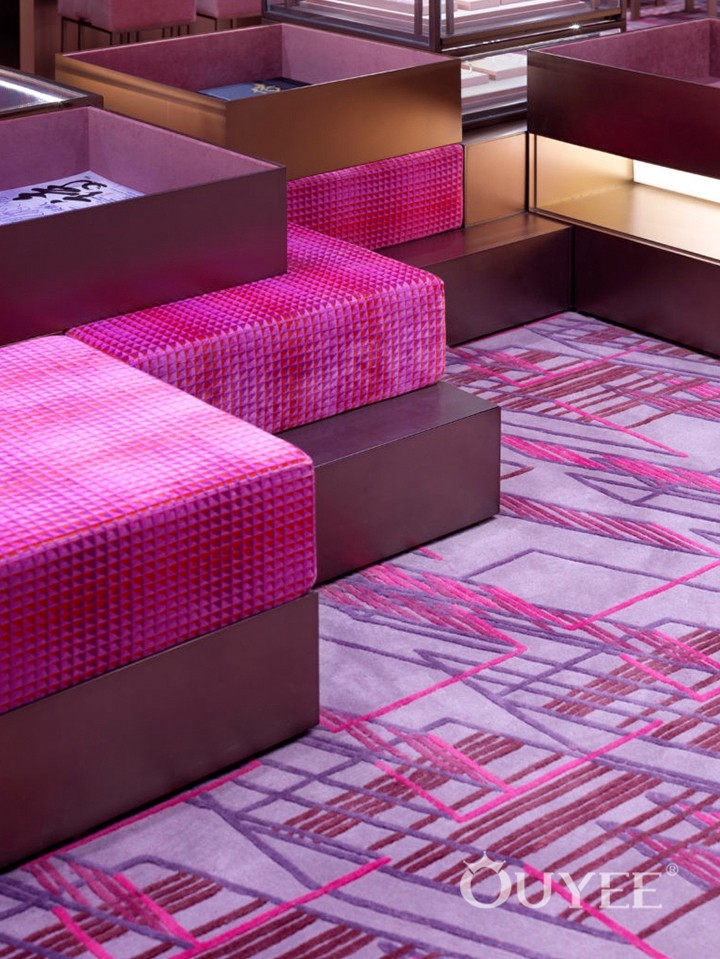 A hint of internal natural vegetation completes the initial wills.The final image is a space of multi-dimensional, a box where the product becomes the absolute protagonist, in a reality suspended between heaven and earth, giving a dreaming sensation to the customer.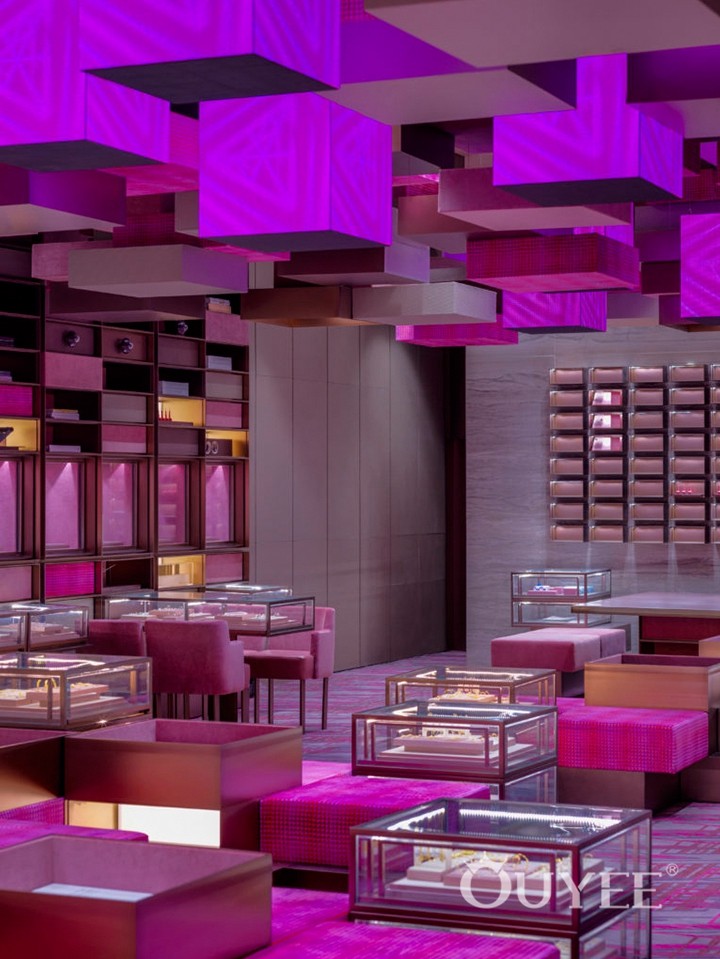 For more information, please contact us by [email protected], or call the 24-hour hotline: +86 13826419811