Wood Jewelry Display
The design of the whole store can be described as splendid. The large number of metal parts with golden mirror effect are used in the showcases. Through the illumination of warm lights, the store's luxury sense is embodyed, which is followed the color style of the general jewelry store. The entire store includes high-end jewellery wall display cabinets, large mid-island counters, rest areas, regular jewellery cabinets, and window displays.
The window display combine the high and low display counter. which make the diaply way more flexible.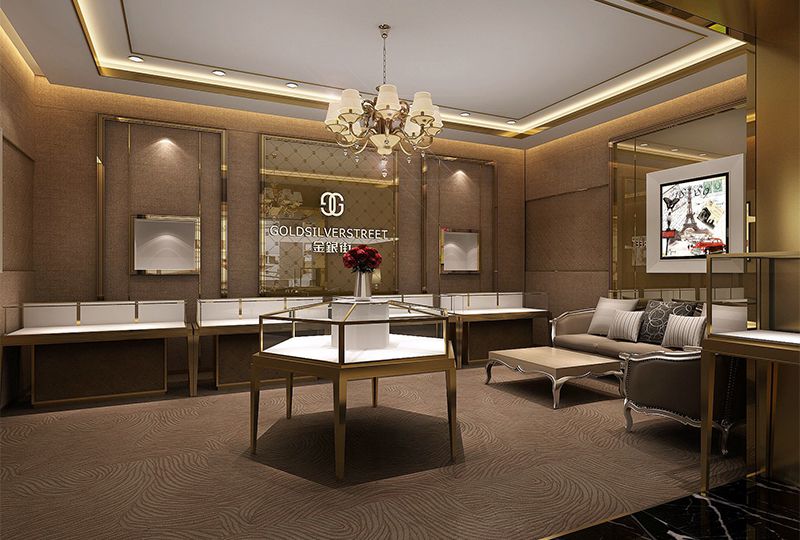 Wood Jewelry Display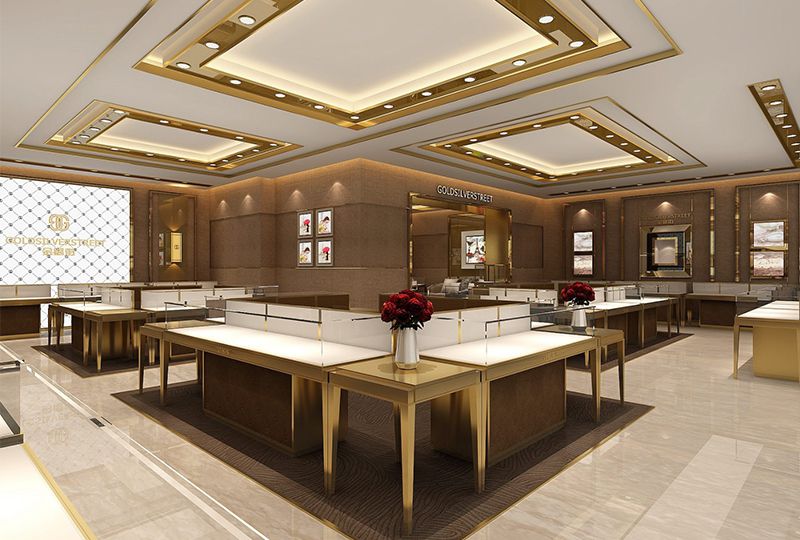 Jewellery Showroom Design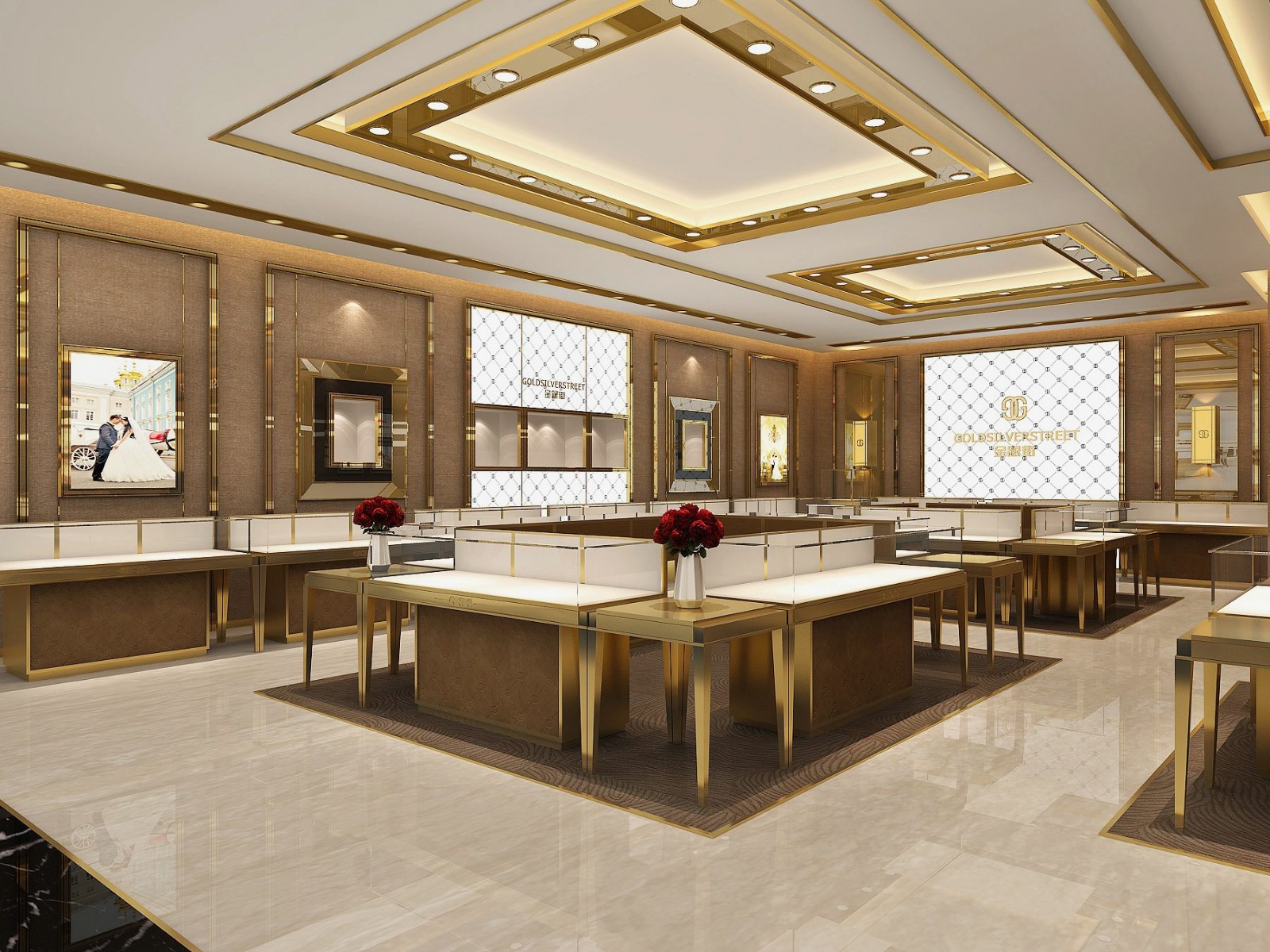 Jewellery Counter Display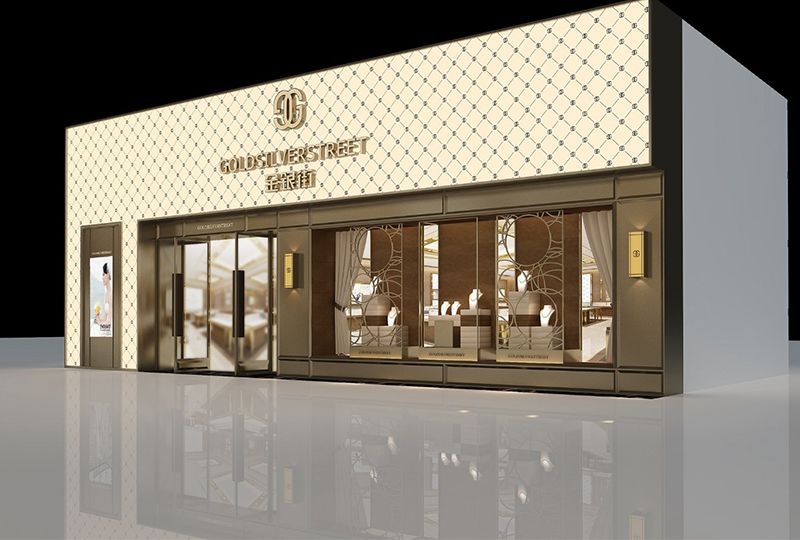 Jewelry Store Displays